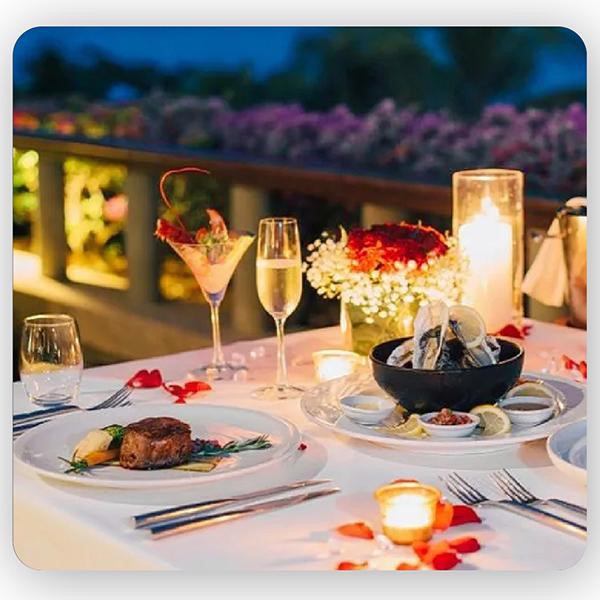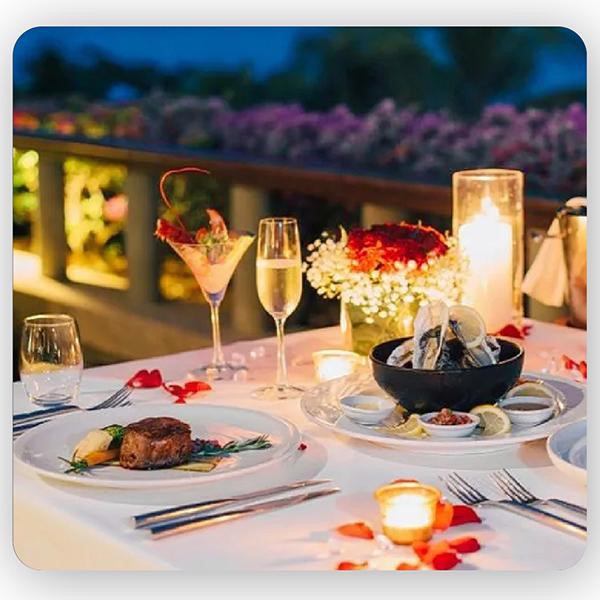 Poolside Candle Light Dinner at Sterling Mac Hotel
₹7,499.00
SKU:

Poolside Candle Light Dinner at Sterling Mac Hotel
Description
A wonderful, mouthwatering supper is an occasion to savour for a lifetime. To serve the meals, a personal butler would be assigned to each of you. Take advantage of our hospitality in a fantastical setting. On the table would go tealights, candles, and perfumed flowers. We guarantee that you will like this amazing experience. Everything about our candlelit alfresco supper at The Sterling Mac Hotel will steal your heart. Your want for more won't go away. You're invited to join us as we commemorate your birthdays, weddings, and other important dates. Just be sure to give yourself plenty of time to go to the location.
Once you take a mouthful of the delicious food, the scenic surroundings and the exquisite atmosphere of the restaurant will leave an enduring imprint on your memory. It would undoubtedly be an experience to remember. This wonderful evening spent with you will be cherished forever by your loved ones. Your significant other will like the mouthwatering meal, cosy atmosphere, and lovely design. The wonderful connection you already have between you two would be enhanced by the illumination. So keep in mind to be there early if you want to make the most of your perfect day. The restaurant will have a long line!
Everything would be served to your table, including the complimentary beverages, the delicious entrée, and the sweet dessert. Just unwind, take it slow, and relish spending time with your special someone. The remaining arrangements would be handled on your behalf by us.
Inclusions
Welcome drinks (Mocktail/Cocktail)
Indoor table-set up
Table decoration with flowers
A centre-piece at the table
Vegetarian and Non-vegetarian food
Butler to serve the food