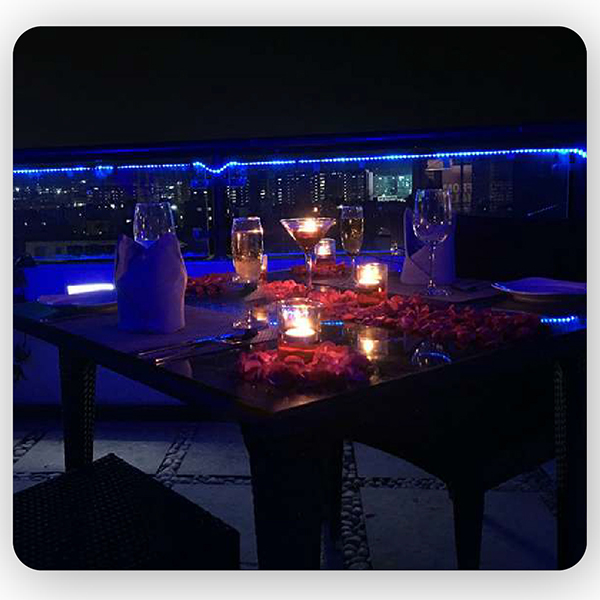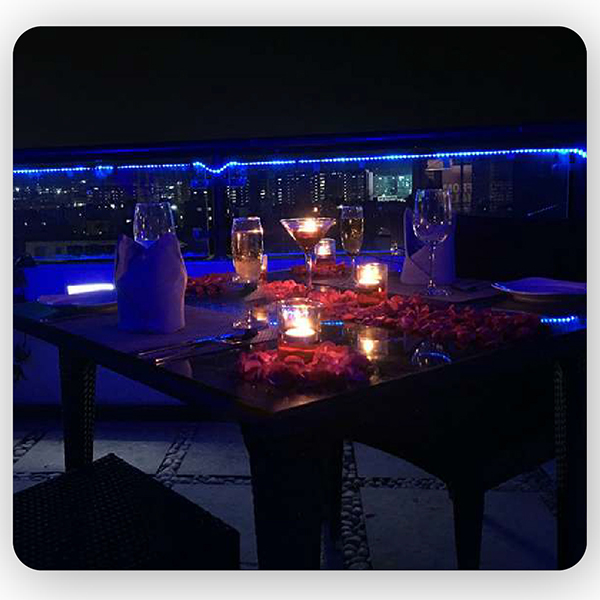 Exotic Rooftop Candlelight Dining at Citrus Bellandur
₹6,000.00
SKU:

Exotic Rooftop Candlelight Dining at Citrus Bellandur
Description
It is the time you can cherish the love of your partner with the most exotic and luxurious
rooftop candlelight dining at Citrus Bellandur in Bangalore. The best lighting
arrangement and specially decorated table for two will enhance the romantic mood so
that you both can enjoy the quality time together. There will be captivating rose
decorations with designer candles on the table.
We believe that a romantic date can not be completed without delicious food in front of
you. So, here is a chance to get the lovebird immersed in the tastebud-tickling dishes
from our cooking inventory. First, you will be served a refreshing welcome drink. Then
enjoy the 3-course meal consisting of 2 starters, 2 mains, and 2 desserts. All will be the
exclusive TDH menu choice of our professional chef.
We can assure you that with Citrus Bellandur in Bangalore, you can escape from the
hustle and bustle of daily life and walk down the romantic ambiance of the best
candlelight dining evening. If you are planning to propose to your partner on this special
evening, make sure to book the slot beforehand. We will arrange everything according
to your choice of add-ons. We at Citrus Bellandur make sure that the experience will be
memorable. So, do not hesitate to plan a romantic date with your loved one at Citrus
and immerse yourself in the tranquil romantic vibe.
Inclusions
● Mesmerizing candlelight dining setup and rose petals & balloons
● Welcome mocktails for the couple
● The 3-course menu consists of 2 starters, 2 mains, and 2 desserts(chef's special
TDH menu)
● Option to choose veg/non-veg dishes (multi-cuisine set menu)