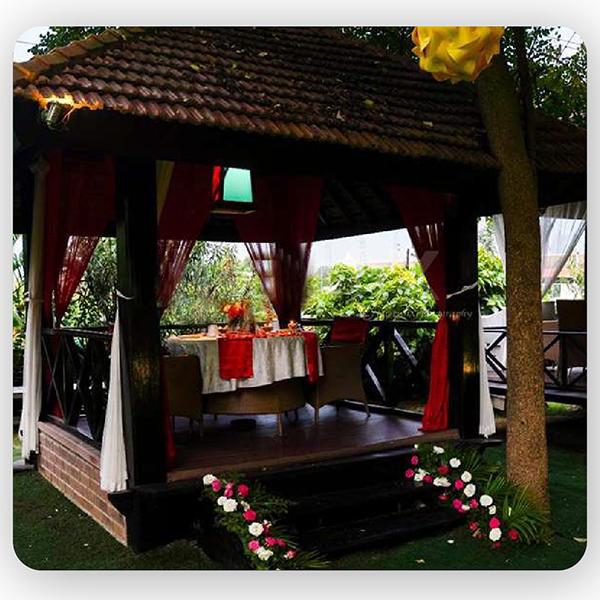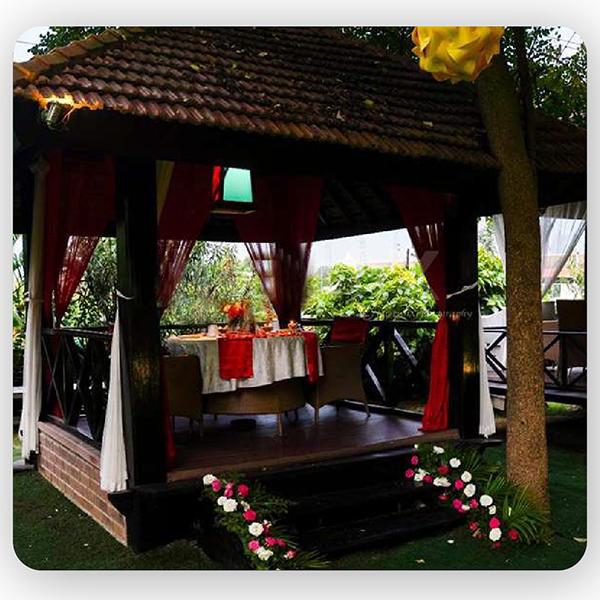 Under the Gazebo Candle Light Dinner at Royal Orchid
₹7,999.00
SKU:

Under the Gazebo Candle Light Dinner at Royal Orchid
Description
All you need to do is take a small step and contact us at the Royal Orchid Kodihalli. We know how to lift up your and your loved one's mood instantly. We are here to beautify your life and can enrichen your connection even further. Our team of producers are experts in producing joyful experiences and wonderful memories that are certain to ignite the passion in your romantic life. The finest thing you can do to express your love and spend quality time with your partner is to schedule a candle-lit meal here. We would provide you with a comfortably calming and cosy atmosphere along with an alluring dining arrangement.
The remarkably scenic view will certainly steal your heart. The lush green surroundings will make you feel your closeness to nature. Absolute quietness and tranquilly, far from the busy city lights, would unmistakably be yours. You would be given a table that is exquisitely adorned. It would be decorated with rose petals, candles and balloons. Everything, including the welcome drinks, the delectable main course, and the sweet dish, would be served to you at your table. You just need to sit back, relax and enjoy yourself with your significant other. We, at Royal Orchid Kodihalli, would take care of the rest of the things for you.
Enjoy this lovely and passionate moment with your significant other at your side. You will be strengthening your relationship with your partner in addition to having three distinct courses of food which would satisfy your appetite. Book your slot now!
Inclusions
Welcome drinks (2 Mocktails)
Table decoration with rose petals/flower centre-piece and candles
Table set up under the Gazebo
5 Course meal (Vegetarian/Non-Vegetarian)
Butler to serve the food
Exclusivity: Only for couples