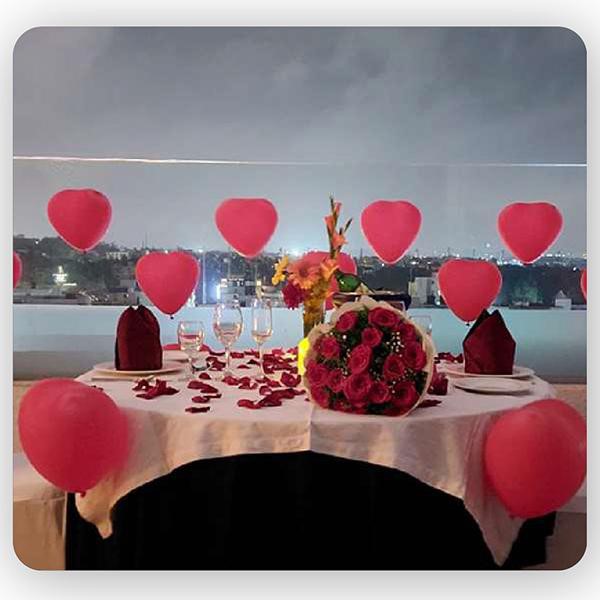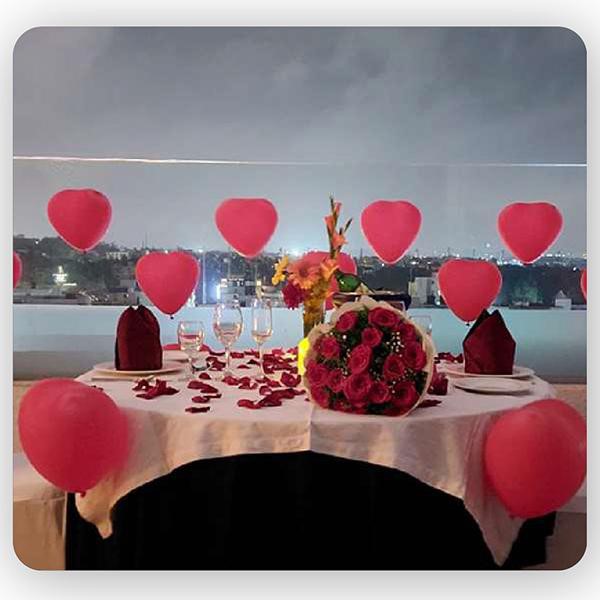 Semi rooftop Candlelight Dinner at Ramada Encore
₹7,000.00
SKU:

Semi rooftop Candlelight Dinner at Ramada Encore
Description
This romantic supper at Ramada Encore would be something that your Special One would always remember. The exquisite cuisine, cosy ambience, and beautiful décor would assuredly melt the heart of your significant other. Your one-of-a-kind celebrations would find their ideal venue here. The dining experience which would be a motley of modern, exotic, and tropical would certainly be something worth remembering. The ethereal surroundings of a soothing river and foliage will transport you to another world. You would be at utmost peace and tranquillity, completely away from the frenetic city lights. Ramada Encore is well-known for its surreal atmosphere and palatable food, which call for a satisfying and lovable candlelight supper.
With its classic fine dining, delicious gourmet delicacies and exquisitely pleasing ambience, this unique candlelight supper for couples will certainly boost your gastronomic and romantic experiences. It would be a complete treat not only to the eyes but your complete senses. A scrumptious 4-course North Indian meal with soups, appetisers, main course dishes, a choice of bread, and plentiful decadent desserts. The appealing and truly romantic rose petals, candles, and tea lights coupled with a table set up in the restaurant's comfortable and pretty lounge would be worth remembering!
By now, the reasons for picking a Semi-Rooftop Candlelight Dinner at Ramada Encore would have been quite obvious. However, let us reiterate them.
Customised Experience
Distinguished Appeal
Superb Culinary Delights
Our professionally picked events will make your parties, and anniversary candlelight dinners truly wonderful. Reserve this interesting experience of a candlelight supper for yourself and your loved one as soon as possible.