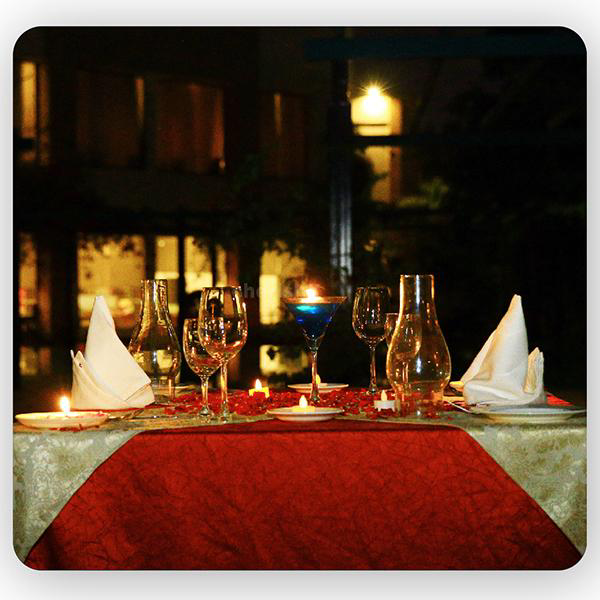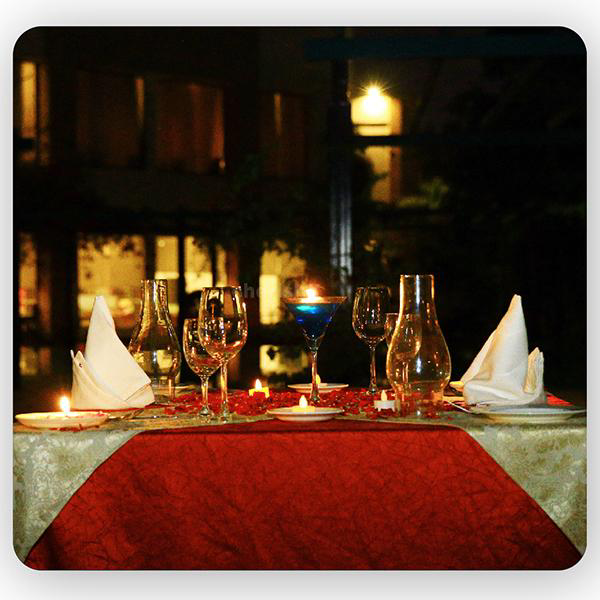 Outdoor Candle Light Dinner at Fortune Select Trinity
₹7,500.00
SKU:

Outdoor Candle Light Dinner at Fortune Select Trinity
Description
The Fortune Select Trinity, Bangalore is offering a very romantic Outdoor Candle Light Dinner with your significant other. While you would be sitting below the magnificent night sky, you can have a little chat with your loved one. This sensuous experience would be the one which is worth remembering. There would be fresh and fragrant flowers and candles. The adornments would steal your heart at very first glance itself. The stunning scenic view would certainly add to your delight.
You can enjoy a lavish delectable supper would be something to rejoice for a long time. A personal butler would be allocated to you to serve the food to both of you! Enjoy our hospitality in an ethereal and unworldly setting. The table would be adorned with fragrant flowers, tea-lights and candles. We guarantee that this beautiful experience would be worth your while. Everything about our Outdoor Candle Light Dinner at The Fortune Select Trinity, Bangalore will steal your heart. You will not stop wanting for more. You can celebrate birthdays, anniversaries and your other important days with us. Just remember to arrive at the resort in plenty of time.
If you are someone looking for a romantic evening this alluring candle light dinner is definitely for you. Everything would be top-notch. We will not leave any stone unturned to make your day extra-special. Have faith in us and reserve yourself a table for an assuredly wonderful dinner, right now. Hurry, before all our tables are booked.
Inclusions
Welcome drinks (Mocktails / Cocktails)
Table decoration with flowers and candles
Table setup would be open-air
Meal (Vegetarian/Non-Vegetarian)
Butler to serve the food