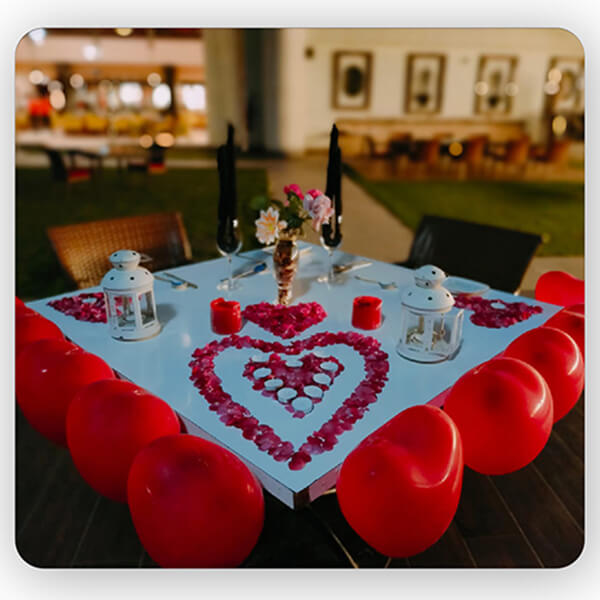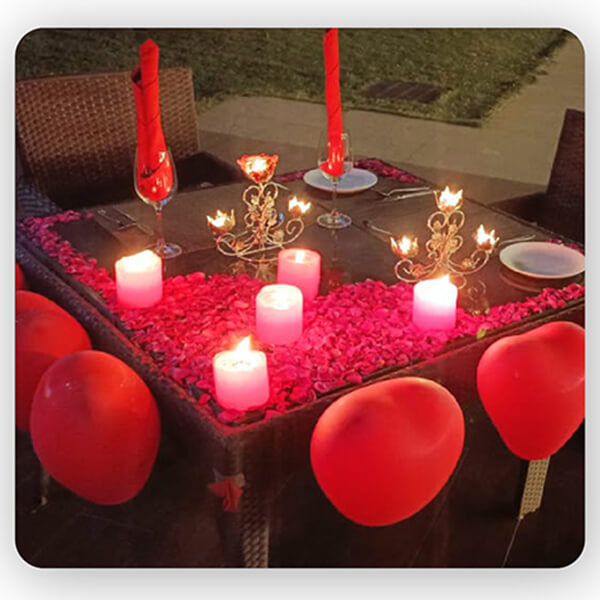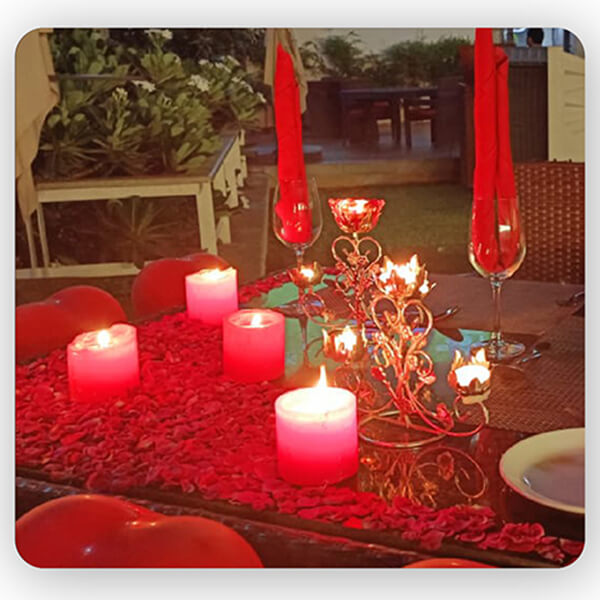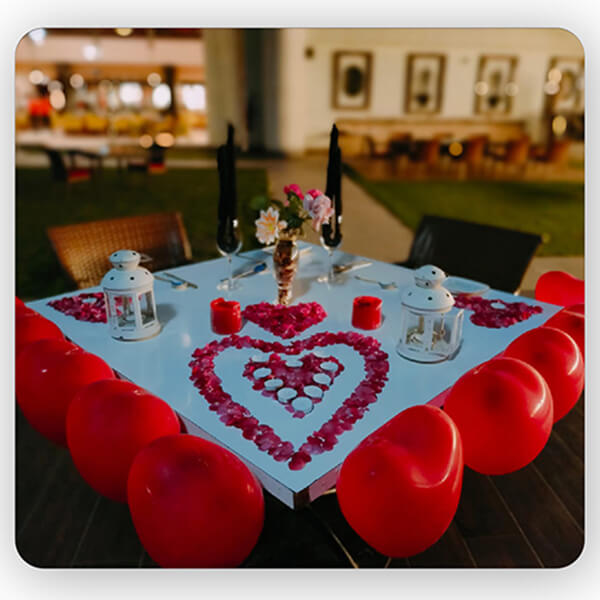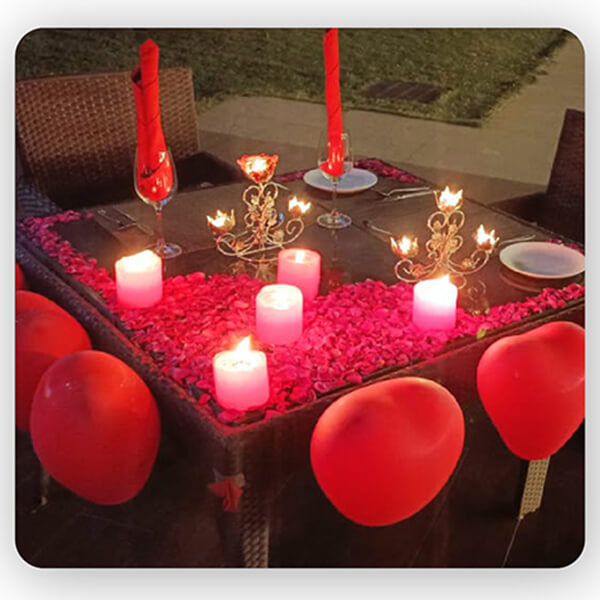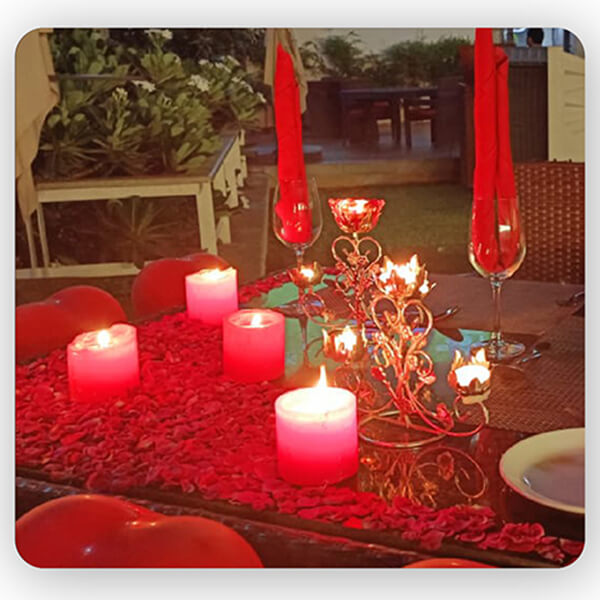 Candle Light Dinner at Ellaa Hotel
₹10,999.00
SKU:

Candle Light Dinner at Ellaa Hotel
Description
Candlelight dinners are one of the most romantic ways to spend time with your loved one. A heart brimming with love loves and displays affection in some form, and spending time with your partner is the nicest thing you can do for them. Because modern life is stressful and individuals are exceptionally busy, couples often neglect to make time for one another. Couples' relationships suffer due to their demanding schedules, as they do not spend enough time together. Couples should therefore take some time out of their hectic schedules to look forward to interacting with one another.
If you are a busy couple who cannot find time for each other, having a dinner date with your beloved is a fantastic option. So, to make your lover happy, go outside the norm and find new ways to add more affection and pleasure to your life. To rekindle love in a relationship, a few hours in a pleasant environment might work wonders. Alone time spent with your mate peacefully can rekindle your relationship. Plan somewhere private where no one will bother you so you can spend enough time with your sweetheart. To accomplish this mission, you can avail the services of Ellaa Hotel Gachibowli.
Are you hunting for a romantic venue to organize your next date in Hyderabad? This open-air candlelight dinner at Ellaa Hotel Gachibowli will make you happy as you've never been happy before!
This 5-star property's alfresco garden area offers a super relaxed vibe and creates a comfortable setting for your trip. A well-done table is meant to enhance your voyage of delicious delight.
Amaze your loved one with a romantic outdoor candlelight dinner at Ellaa Hotel Gachibowli in Hyderabad on any occasion you feel suitable. Spend some time with them in the venue's lovely outdoor garden area.
Captivating Romantic Candlelight in a stunning 5-Star hotel, Ellaa Hotel Gachibowli, Hyderabad. While your appetite is satisfied, rekindle the love with stimulating and never-ending conversations. Throughout your trip, a professional service will be at your disposal, leaving no space for grievances. So don't put it off. Make the occasion memorable by booking the Outdoor Candlelight Dinner at Ellaa Hotel Gachibowli in Hyderabad.
About the activity:
Candle Light dinner
Inclusions :
5 Course Meal for 2 People + Mocktails + Decorated Table.
FAQs
Can you pay in cash, submit a half-payment, or pay a small advance fee to confirm your reservation?
Customers must deposit the entire amount in advance for any reservation to be confirmed.
Can the decorator decorate the customer's material, or does the hotel use their material?
Yes, you can provide your decorations at the time of decoration. Also, you must notify the firm one day before the event date so that the information can be conveyed to the decorator. There may be extra charges for decorating extra stuff that you will provide from your end, and the different rates will vary depending on the stuff.