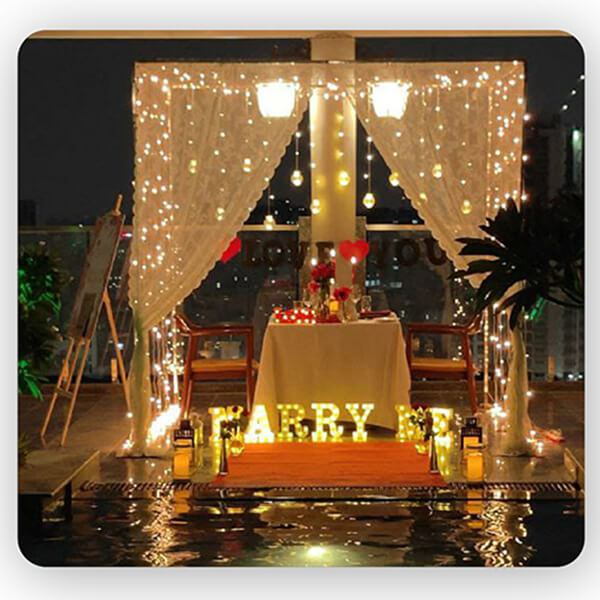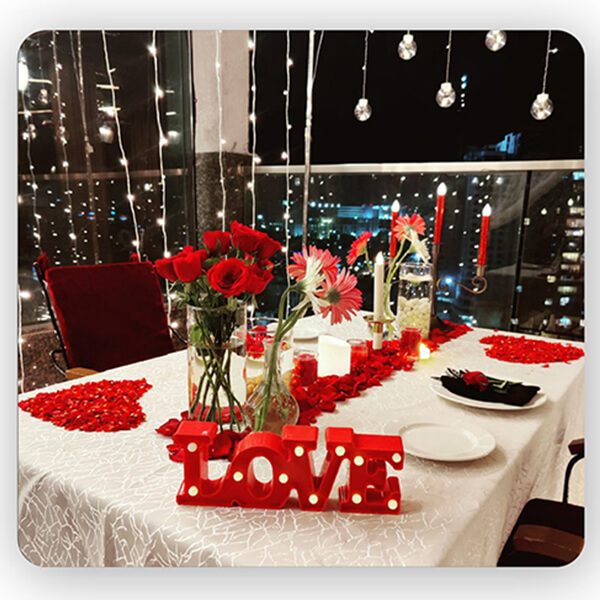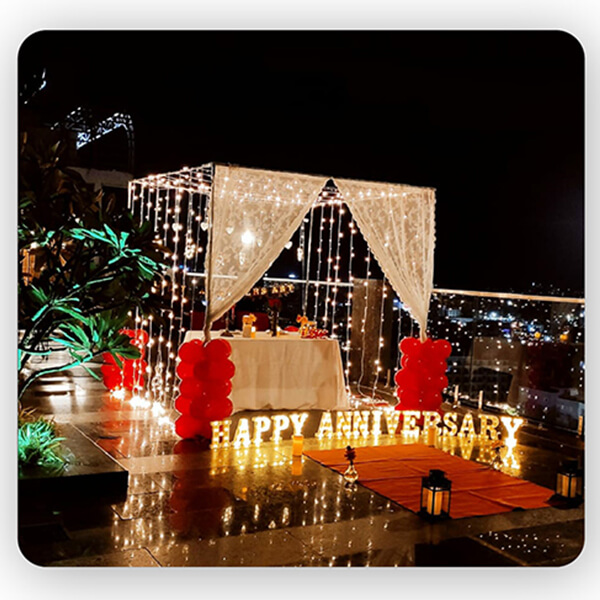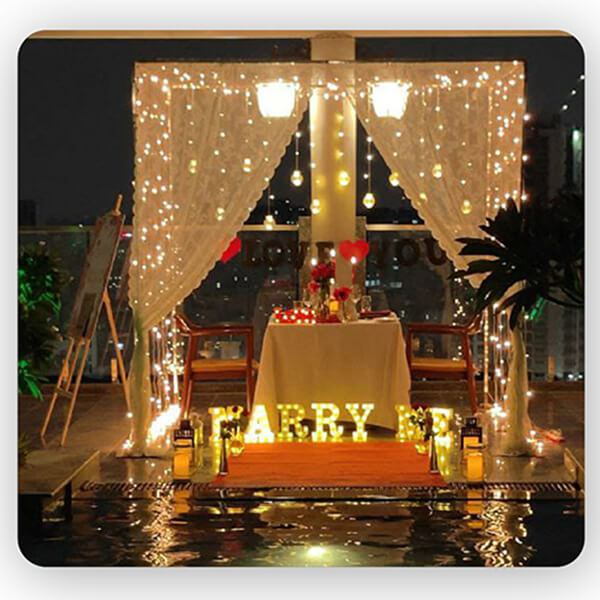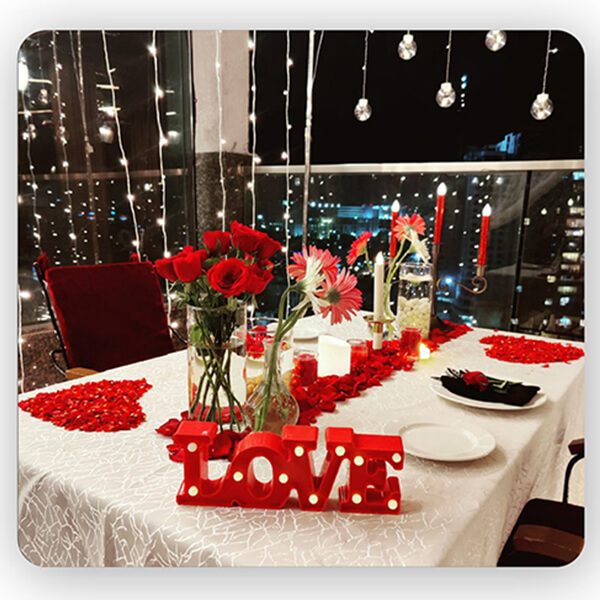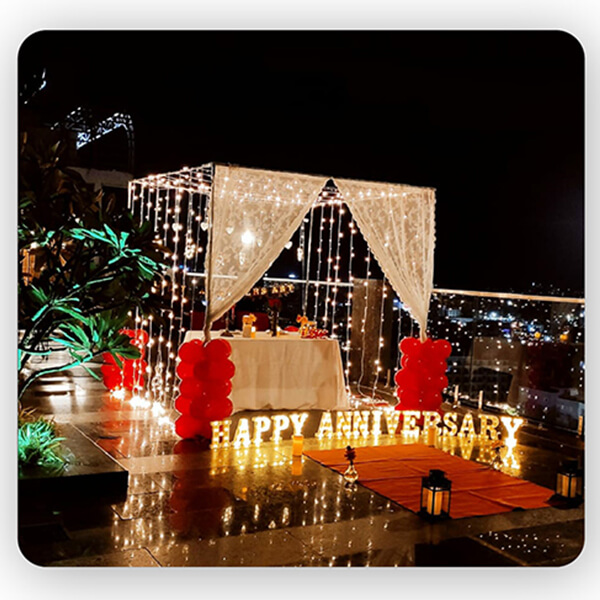 Swimming Pool Candle Light Dinner Setup with Cabana at Lemeridian
₹24,999.00
SKU:

Swimming Pool Candle Light Dinner Setup with Cabana at Lemeridian
Description
Intimacy, passion, and commitment define love as a set of feelings and actions. It entails tenderness, proximity, safety, attraction, affection, and trust. Love has different levels of intensity and can evolve over time. It can lead to bad emotions like jealousy and stress, but it is also linked to a variety of positive emotions like happiness, enthusiasm, life satisfaction, and bliss.
To like someone means to have positive ideas and thoughts about them and to enjoy their company. We often experience warmth and a sense of connection with the people we like. Sometimes we choose to develop a strong emotional bond with these people.
We experience the same positive emotions and thoughts when we love someone as when we like them. However, we also have a strong feeling of connection and care for that person.
According to MRI results, people in stable, long-term relationships exhibit more activity and activation in the area of the brain that controls the reward/pleasure response and less activity in the region linked to worry.
Rarely does a marriage go through life without some difficulties. You will have a lot more success moving past any potential relationship issues if you are aware of them in advance.
According to marriage and family therapist Mitch Temple, author of The Marriage Turnaround, successful couples have learnt how to deal with the hiccups and maintain their love life despite the fact that every relationship has its ups and downs. They persevere, confront concerns, and develop the skills necessary to resolve the challenging situations encountered in daily life. Many people achieve this by reading self-help books and articles, going to seminars, getting counselling, looking at other happy couples, or just winging it.
Don't worry if you're enduring the similar dilemma; Le Meridian has a fantastic solution to help you surprise your spouse and reignite your dwindling passion
You frequently spend a lot of effort early on in a relationship or marriage strengthening and improving the bond. However, as a relationship grows, this kind of effort typically recedes into the background, leaving your beau feeling undesired. If you don't feed the butterflies in your stomach in the beginning of a relationship, they could easily die, leaving you scrambling to rekindle it later. Because both couples are typically actively working to maintain each other's satisfaction and happiness during this period, the honeymoon phase receives all the attention.If this describes your relationship, there is yet hope. Le Meridian can assist you with this by setting up a memorable candlelit meal for you and your beloved other by the pool.
Tell your partner to expect a surprise when you take them to Le Meridian in Gachibowli for a candlelight poolside dinner. As you make your way to your reserved table, hold your partner's hand. A perfect combination is created when all of this is added to an amazing dining experience. You and your spouse can build new memories to treasure and remember forever at Le Meridian, Gachibowli, while reminiscing about your earlier dating years.
About the activity:
Swimming pool Candle Light Setup
Inclusions :
5 Course Meal for 2 People + Mocktails + Decorated Table.
Location : lemeridian,