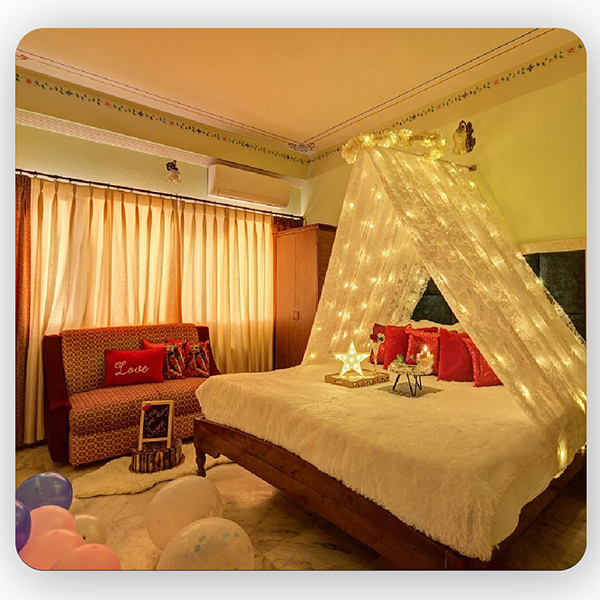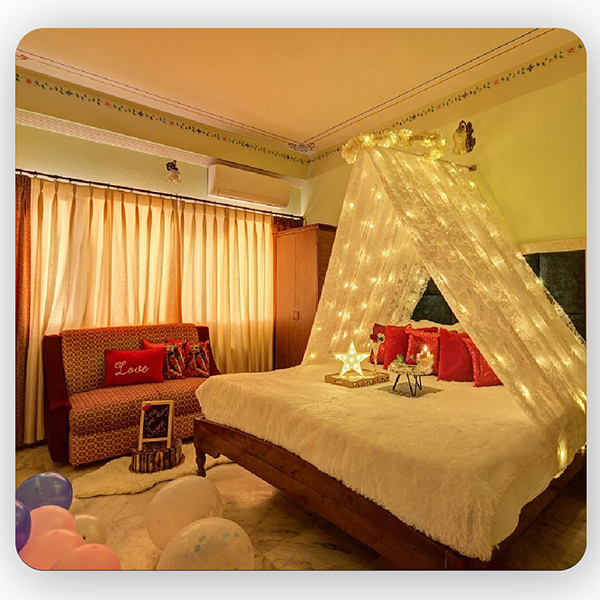 Private Movie and Cabana Dining at Hotel Sarang Palace!
₹6,000.00
SKU:

Private Movie and Cabana Dining at Hotel Sarang Palace!
Description
If you are looking for an amazing dining experience, get your hands on Hotel Sarang Palace' s Private Movie and Cabana Dining.  Our best-selling dining experience is Movie Cabana. Prepare to impress your significant other with a romantic candle light dinner within the room of dreams's bohemian cabana. Fur and rose-colored cushions, as well as a floral chandelier, embellish the cabana. To create a Special Dining Experience, the dinner table is exquisitely decked with a LOVE Neon LED sign, candles in pearl glass jars, LED bottles, lanterns covered with flowers, and candle pillars.
You can use your phone or a flash drive to play private photos, videos, movies, or sultry music in the room's projector and extra-large screen. One can dance, sing, see old photos and films presented on the screen, relive old memories, or just make love and have private conversations with another person. The magic continues after this. A special and exclusively made dish by the main chef will be presented to you that will melt in your mouth and is included in the final course of the seven-course food and beverage menu. We guarantee that you'll go with plenty of memories and some dreams which will come true!
Includes
Seven Course Meal
Private Butler
Amazing ambience
Customised Decorations