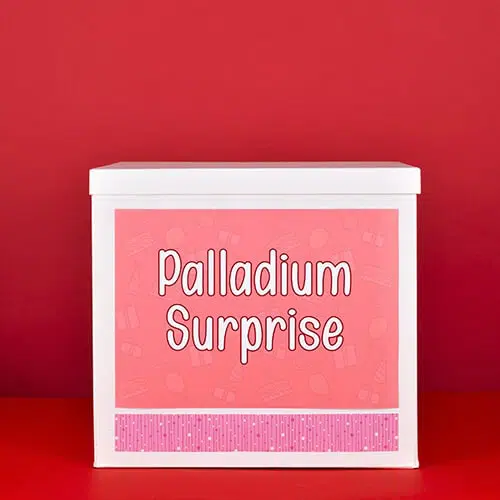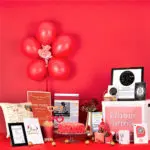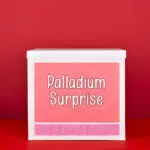 Palladium Anniversary Surprise
₹19,000.00
Make way for the Palladium Anniversary Surprise to leave that the at unending impression in your anniversary celebrations. Gifts , Paparazzi and sweet delights a lot more for a one of a kind experience on your special day
SKU:

Palladium Anniversary Surprise
Description
Palladium Anniversary Surprise Details:
Anniversaries are always memorabilia of the countless moments you have spent together. They are also the day of thinking ahead and planning an eternity together. Therefore the day holds great importance to the adorable couples there. They make sure the day is well spent with ample celebrations and moments. Well, don't settle for something minimal. The Palladium Anniversary surprise is packed with a multitude of gifts and goodies that will create a great impression on this day of love. Our ' Surprise Wizards' will transform your place with themed table decorations. Sugary delights and the aromatic flowers will make your better half content with the overdose of sweetness. Let the party notes go higher with the party elements like party poppers and the colourful balloons. A slew of heartfelt goodies like QR Code messages, Bitmoji cards, Magic mirror card, Love contract will make your partner swoon over the romantic vibes.
Loads of personalized gifts like 'Years of togetherness',' Happily hitched and madly in love','Dedicate a tree','Personalised mug','Greeting card with audio','Name a star with frame' and the 'Personalised cushion' will melt their hearts in ways unknown. While all celebrations unfold, our paparazzi photographer will capture the candid moments. Leave the day with an impression with the Palladium Anniversary Surprise delivered at your doorstep.
Inclusions
Delicious cake
Fresh and Aromatic flowers
Party poppers
Colorful balloons
Lip|smacking Delicious cupcakes
Luscious chocolate pop
Paparazzi| Photographer
Years of togetherness
Happily hitched and madly in love
QR codes
Dedicate a tree
Personalised mug
Bitmoji cards
Magic mirror card
Greeting card with audio
Name a star with frame
Pop me anniversary box
Love contract
Personalised cushion