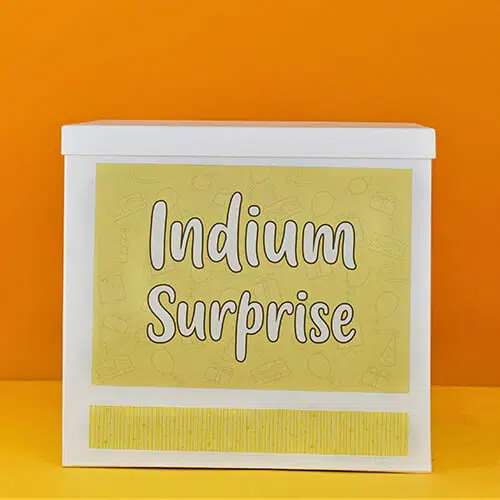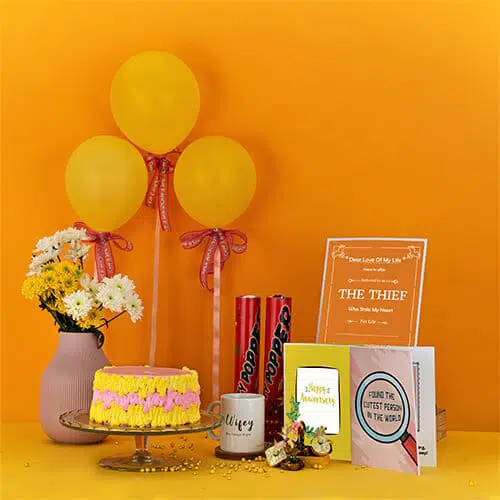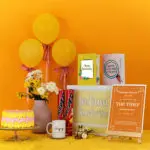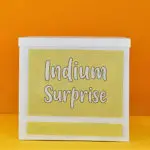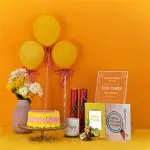 Indium Anniversary Surprise
₹5,000.00
With the Iridium Anniversary Box at your doorstep, Your anniversary is going to be a fun-filled with the much-needed party elements to make the day a momentous one.
SKU:

Indium Anniversary Surprise
Description
Indium Anniversary Surprise Details:

Celebrate togetherness this coming anniversary with the boundless surprises and festivities. Treat your partner with the goodies and surprises that will make them smile and rewind those immaculate moments spent together. Book the Surprise brings you the INDIUM anniversary package to paint the town in the festive colours of  Yellow and Pink. Themed colourful balloons will create a festive mood while the adorable flowers will be a special welcoming gift. A Delicious cake is essential to delight on the sweet moments and the Party poppers to add the sparkles. Adding to the sweet fantasies are some exceptionally sweet chocolates in a jar. The heartfelt anniversary greeting cards and the personalized mug will add the special moments you have been waiting for.
Inclusions:
Delicious cake

Fresh and Aromatic flowers

Party poppers

Themed colourful balloons

Chocolates in a jar

Personalised mug

Anniversary greeting card

Surprise Anniversary Box
Note: 
The Delivery is assumed to be executed in the slot timings. In case of emergencies and mutual discussions from our management team, the timings may be altered. In the case of uncontrollable situations that stop us reaching the place (Problems such as curfews, strikes, rains, floods), we cannot promise the execution of the surprise at the given time. In such cases, the order can be executed at another time with mutual understanding.
In the case of non-execution due to natural circumstances like above, the total money will be refunded.
In the case of non-execution due to customer's or recipient's will, no money will be refunded.
In the case of non-execution due to any reason from our end, total money will be refunded.
*The imagery content is only for creating familiarity with the product. The deliverables may be improvised/not exactly match with the above in real-time.*