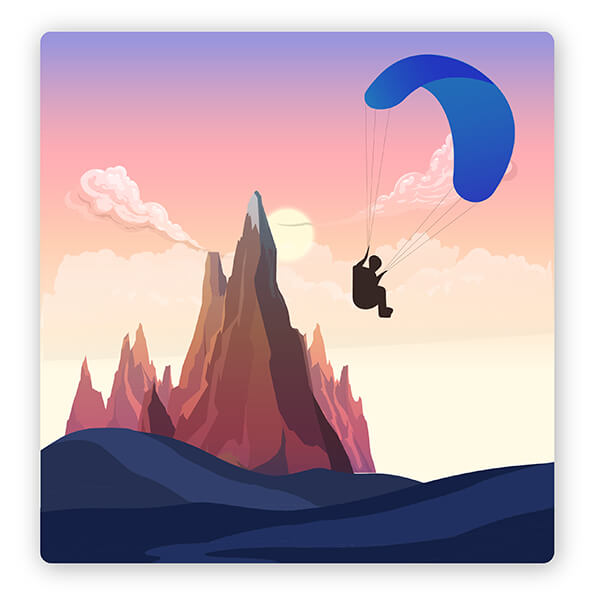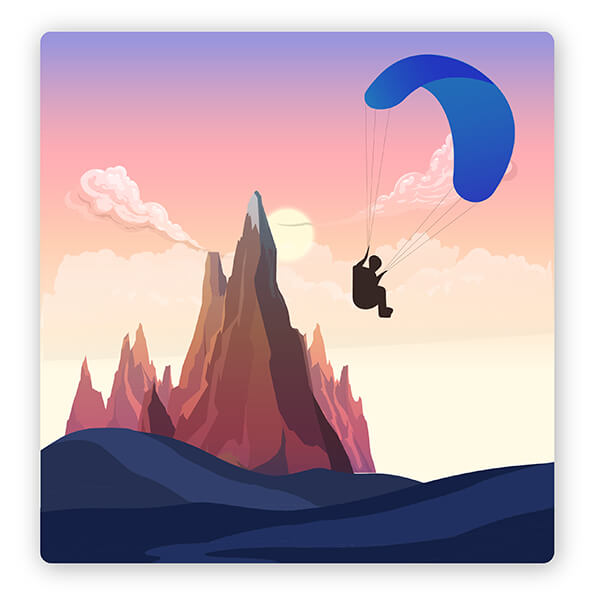 Olympian Powered Paragliding Surprise
₹29,999.00
SKU:

Olympian Powered Paragliding Surprise
Description
Additional information
Reviews (16)
Description
Olympian Powered Paragliding Surprise details:
Paramotor ride for 15 minutes each Person .
1kg Fancy cake with a flavor of your choice.
Flower Bouquet (20 Roses)
Photographer
6 Cupcakes
Photo Frame
Photo Mug
Assorted Chocolates
Customized Magnet
Dedicate a Tree
Name a star
Greeting Card
Wish Boards
Balloons
Party Poppers
Wish Board
Olympian Powered Paragliding Surprise package that comes at a price of 29,999 INR, during the beautiful sunrise/sunset is an awesome way to spend your precious time with your precious one, away from the daily stress of lives, where sometimes even entertainment like movies and dining out feel dull. You can organize either a birthday surprise party or if you have a surprise planned for up for the day or evening and are waiting for the right moment, consider this is it!
It's just as crucial to have exciting experiences in life as it is to feel other emotions. By engaging in a freshly created activity, it's necessary to let go of all your problems and breathe in some fresh air. We must unwind and keep ourselves active in order to have a better perspective on the world, which will then enable us to delve deeply within ourselves. Everyone is beginning to lose sight of living in these hectic times and busy lifestyles. It's never too late to take a breath of fresh air, step outside, and take what this magnificent life is owed to you.
This is the way to go if you want to enjoy a fun, thrilling air experience! Everything needed for the ideal paramotoring action is included in this paramotoring kit. The package includes a number of additions, including a cake, a bouquet, a present, as well as many more enjoyable surprises and decorative pieces that properly capture the spirit of the complete surprise. Even better, the bundle includes a picture to document your priceless memories in images. Regardless of how wonderful experiences you have in the future, it will undoubtedly be one that you will never forget. Nothing is more captivating than sharing the perfect moments with the right person up in the sky, thus this will turn out to be one of your most beautiful moments!
If you can get in touch with the organizers, you can find out all the information beforehand. It is possible to change or cancel an appointment in accordance with the product's policy. Stop second-guessing and take full advantage of this ideal adventurous activity with your loved one. Giving a surprise is an amazing accomplishment in and of itself but giving an experience as a surprise is quite another. It will stay in the recipient's memory as well as yours. The excitement and happiness you both have while doing this, as well as the expression on their face when they grasp what's happening, cannot be replaced. You owe it to yourself to have such a wonderful experience. After having this thrilling experience, you will undoubtedly see the world in a new light.
Note: 
The surprise event is assured to be executed in the slot timings. In case of emergencies and mutual discussions from our management team, the timings may be altered. In case of uncontrollable situations that stop us reaching the place (Problems such as curfews, strikes, rains, floods), we cannot promise the execution of the surprise at the given time. In such cases, the event can be executed at another time with mutual understanding.
In case of non-execution due to natural circumstances like above, the total money will be refunded.
In case of non-execution due to customer's or recipient's will, no money will be refunded.
In case of non-execution due to any reason from our end, total money will be refunded.
If you feel this package could have been made more interesting, please check out our Dreamland Powered Paragliding Surprise.