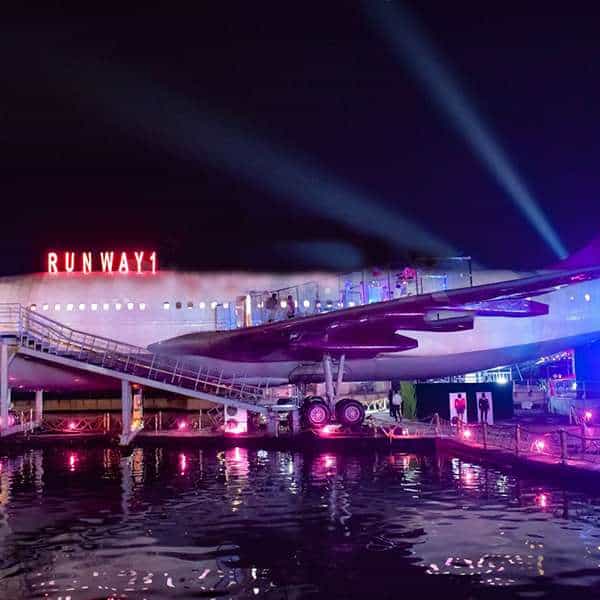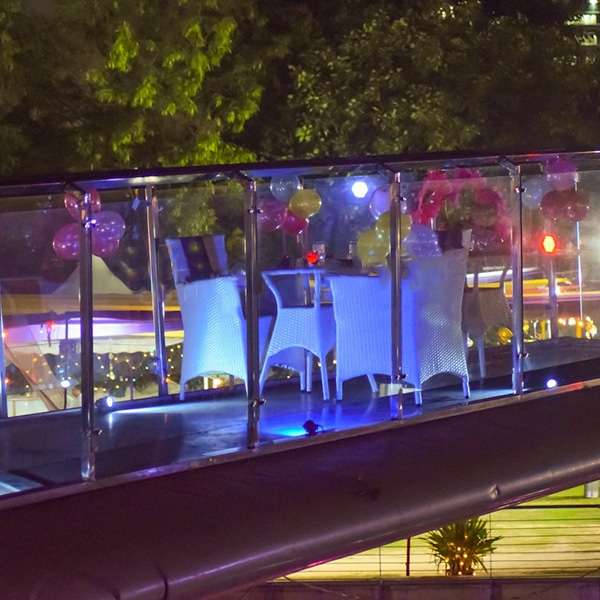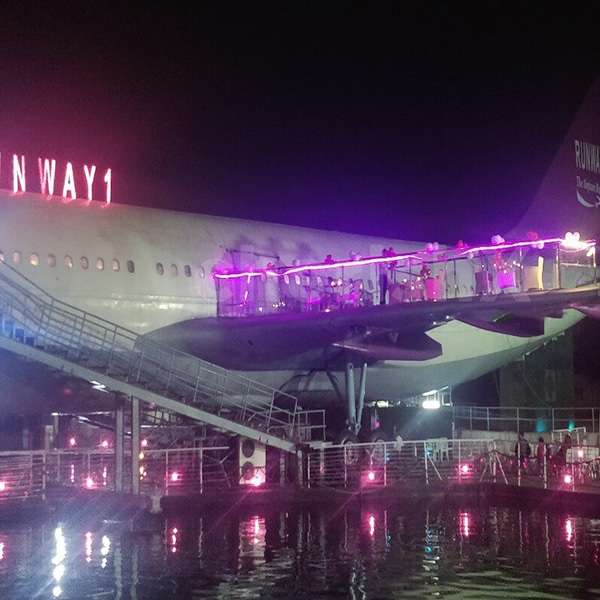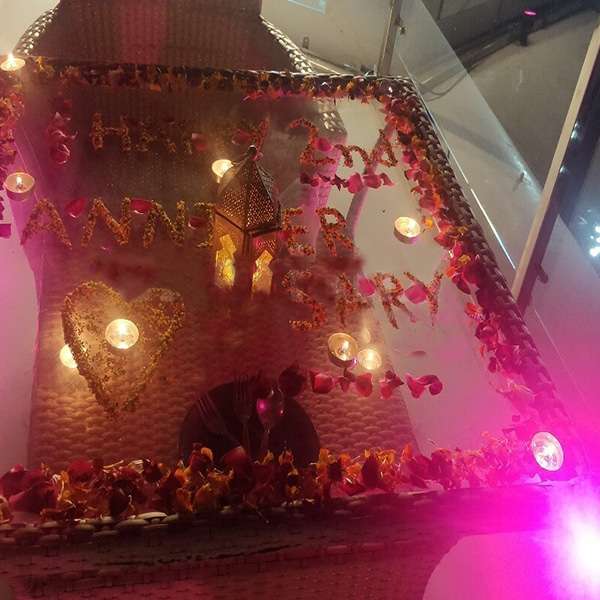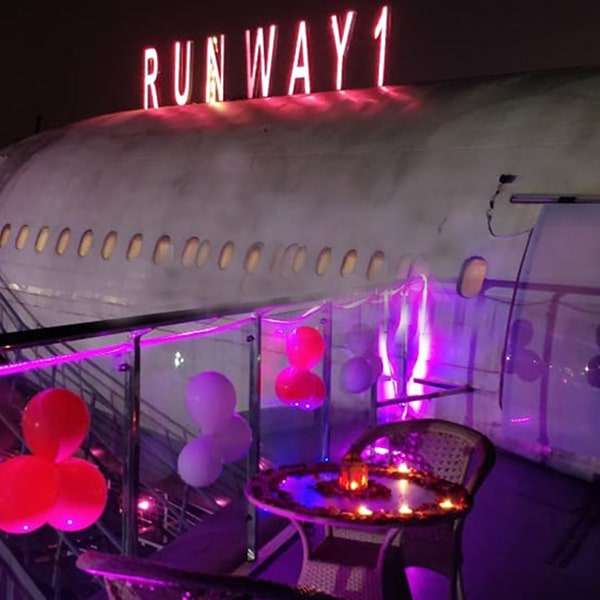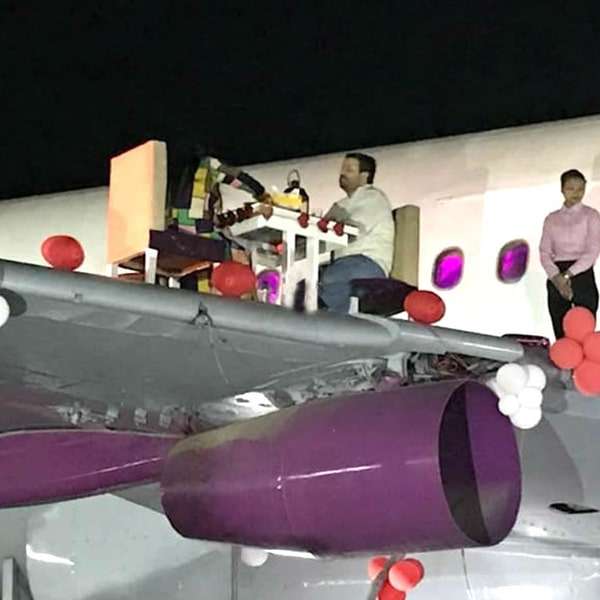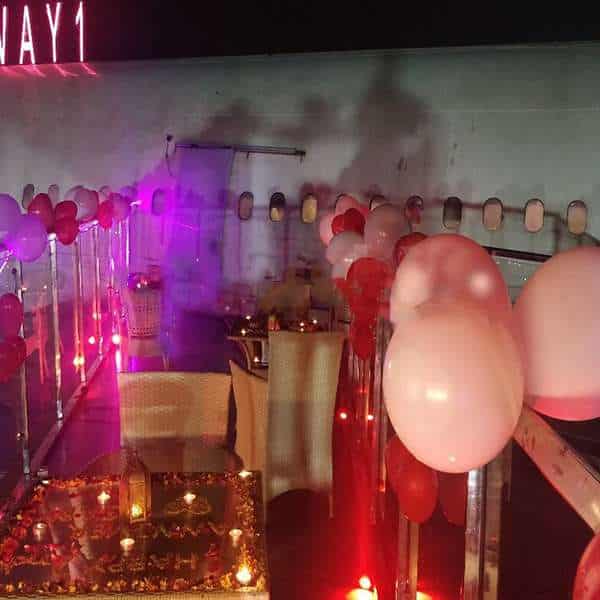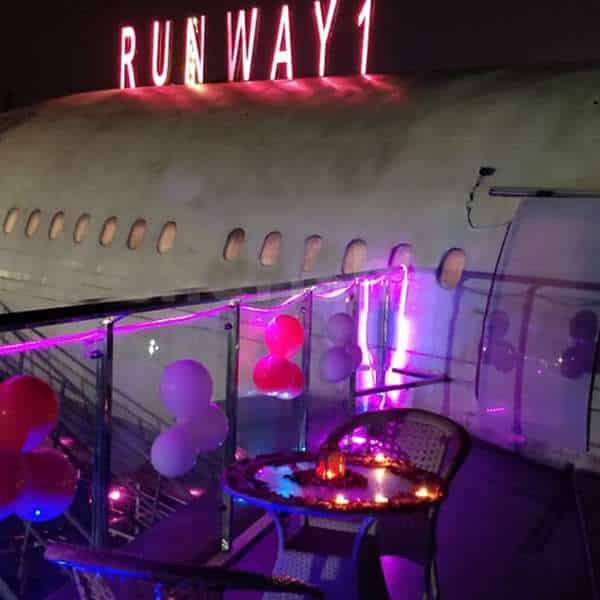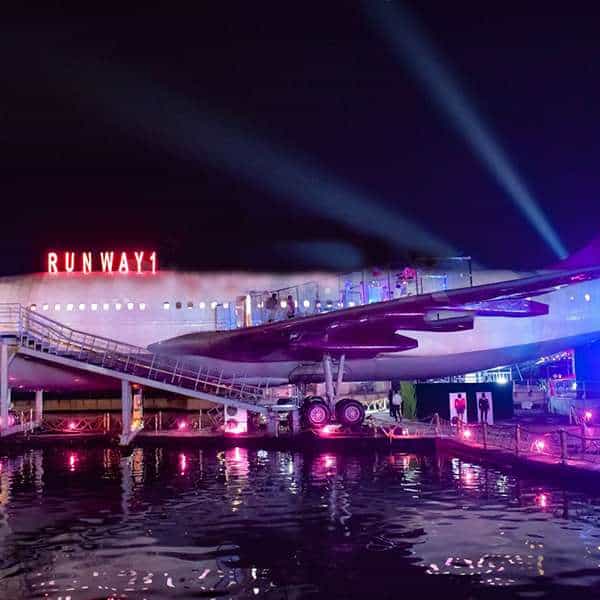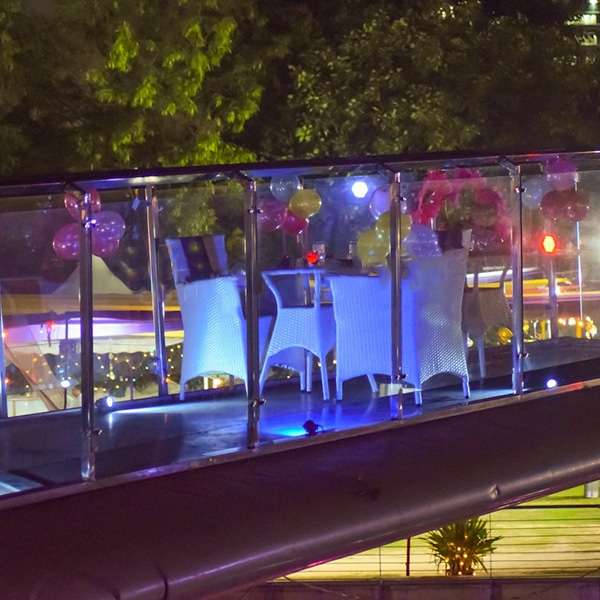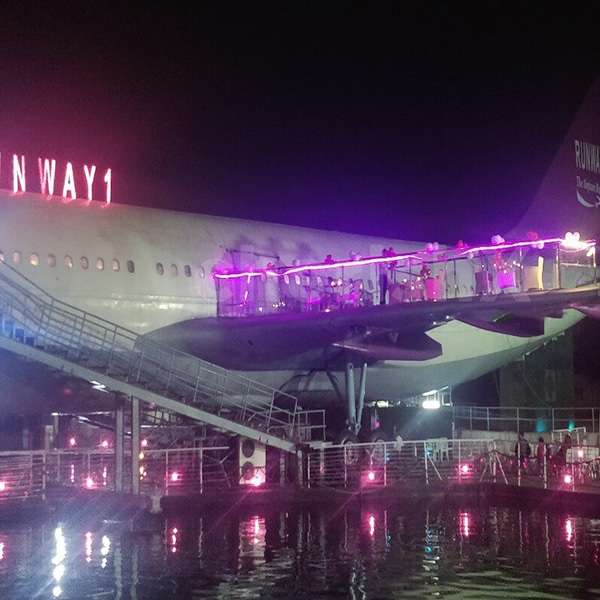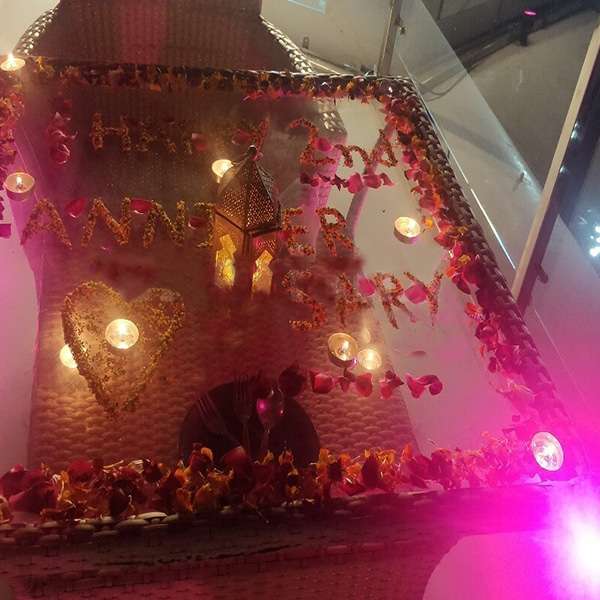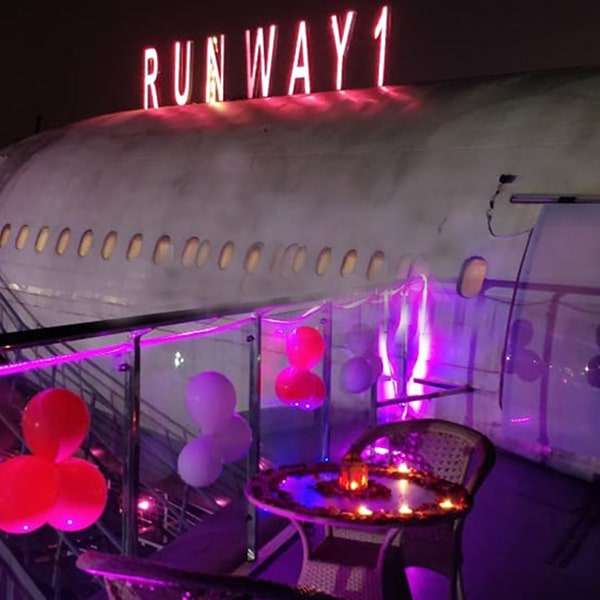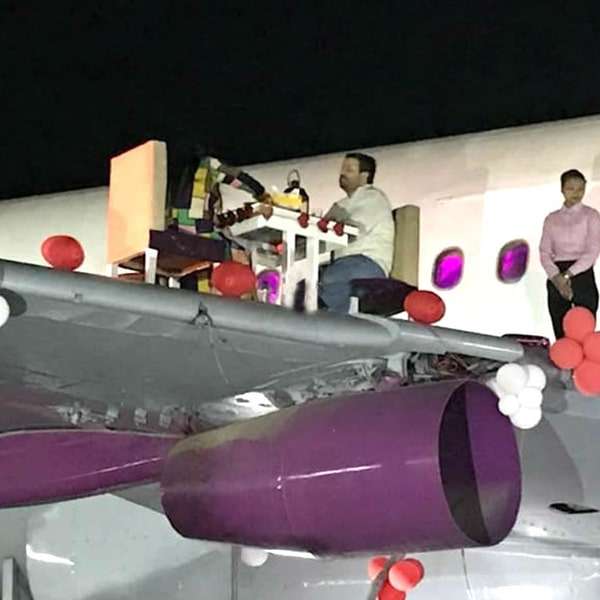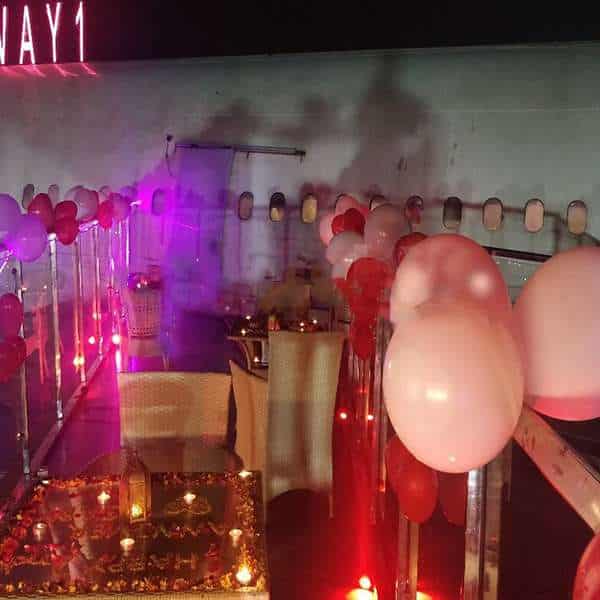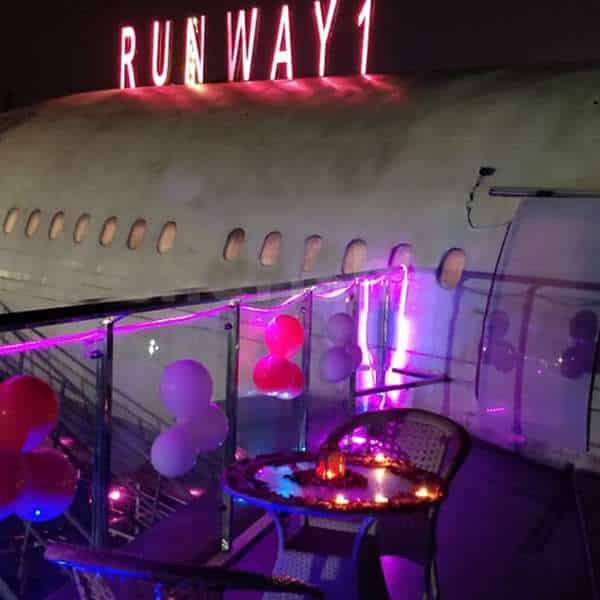 Runway 1 restaurant
₹8,999.00
Plan A Surprise Dinner at Runway 1 restaurant
SKU:

Open air Candlelight Dinner
Description
Feel like a Hollywood action star while feasting on an actual jet wing rather than engaging in combat. How is it possible to park an aeroplane on a public road and serve upscale dinners inside of it? It's true, so come enjoy this special dinner date with exquisite food served over six courses and wonderful décor. The Rohini heliport is where the Airbus A320 is stationed. It is an amazing feeling to eat in an open air candlelight dinner in Delhi with the wind blowing in your face on an airplane wing. The requirement that you obtain a boarding card from the front desk adds to the excitement. This Runway 1 Restaurant Candlelight Dinner for couples is the best experience for all lovely pairs. 
With the addition of multi-speciality food, it gives the impression that you're boarding an aircraft. The cherry on top is the superb service provided by the multicultural and multilingual employees. You will be greeted by a flower arrangement, cake, and a gourmet 6-course dinner at this aircraft restaurant. You will have the best candlelight dinner in Delhi. You won't be sorry for this opportunity for a once-in-a-lifetime encounter, we know it seems strange!! This romantic candlelight dinner will give you the best open-air candlelight dinner in Delhi. 
Why did we pick this Runway 1 restaurant as the best place for candlelight dinner in Delhi? -It's incredibly unique and appealing: The Valentine's Day celebrations are ensured to be the most distinctive and beautiful by Bookthesurprise with Runway 1 restaurant. -Experience a Distinctive Cuisine: The best eating experience in the city is the 6-course, carefully planned culinary experience. – It's simple and trouble-free: Your Valentine's Day celebrations or any other celebration will be less stressful thanks to our carefully selected experiences. It is the best candlelight dinner. You can also come here for the anniversary candlelight dinner.
Inclusions:
We collaborated with Runway 1 to customize the experience, ensuring the most unique and beautiful Valentine's Day events to win your partner over. The cost of this surprise is 6999 rupees.
The setting for the event will be a table covered with decorative accents like rose petals, candles and flowers to provide a unique experience.
A delicious 6-course (veg only) lunch with your choice of beverages is part of your culinary experience. All serving will be done for you by a butler.
Place Exclusivity: A few other reservations will be taken along with you but privacy is assured.