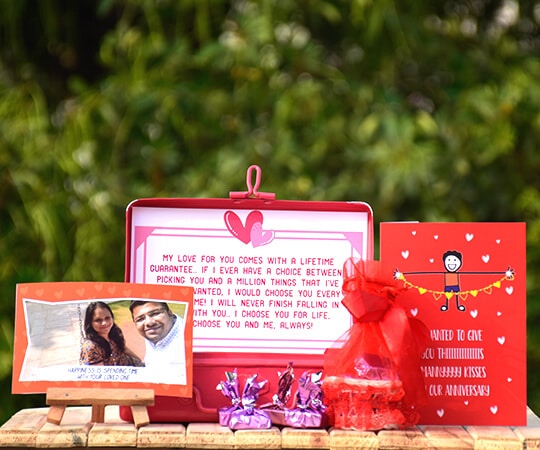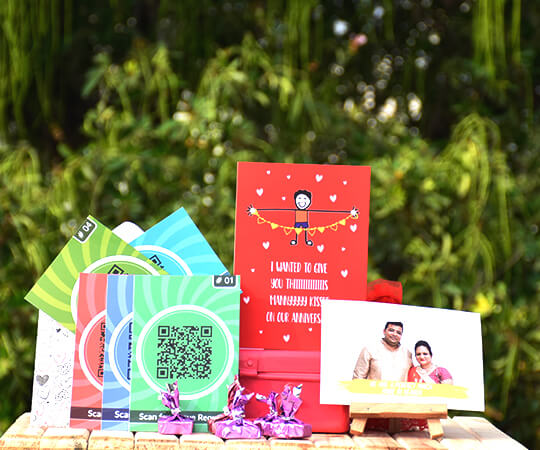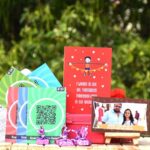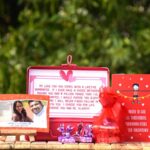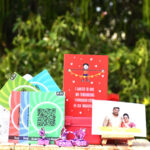 Description
Tin Love Box
Your loved one will feel more wanted with this Tin Love Box filled with surprises for your partner. The cute pink tin box has a combination of different things There is a photo easel which is a modern take on the regular photo frame. Send us a photo of you both and a message that you like to get printed on the easel. This gift will bring a warm smile to your beloved's face. There is a red greeting card which is extremely cute with a stick figure boy holding a chain of hearts. Through the card you can convey that though you intended to send many many kisses, that's not possible so you are sending this love-filled card. There are 5 QR Code cards with different messages on each of them. The special one has to scan the QR Code on their phone to read the special message. A smart way of spreading happiness! There is a small pouch of homemade chocolates. Overall, a wholesome package for the best person you know.
Requirements:
Photo and message for the easel
For any further details about this surprise, you can call us on +91 9000984662.