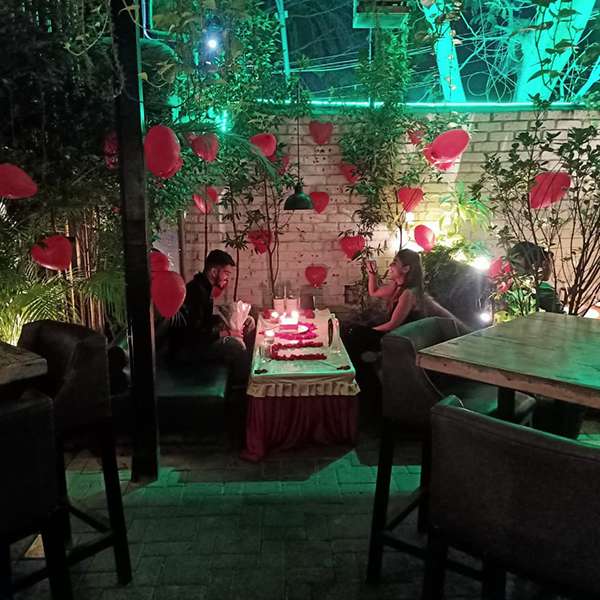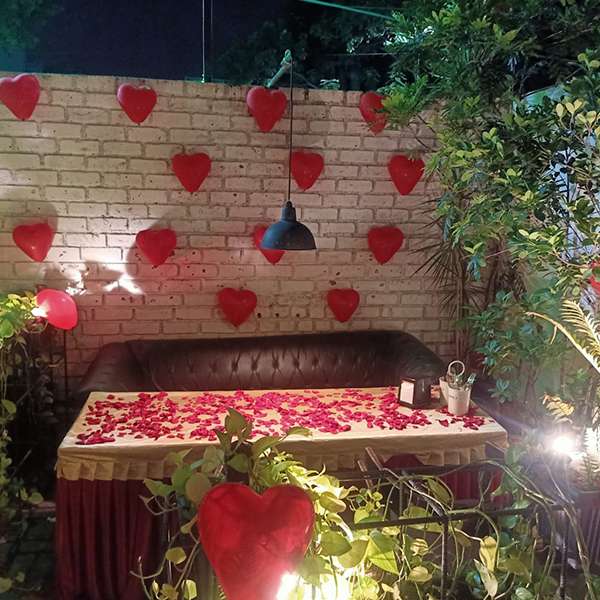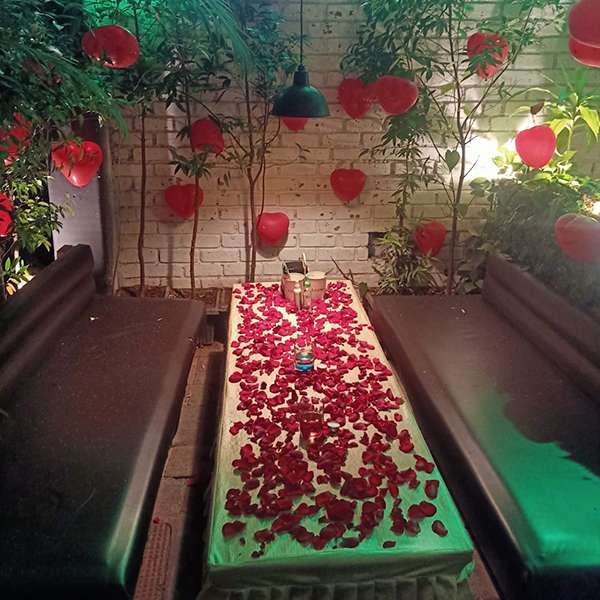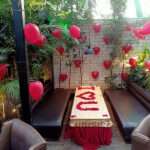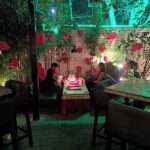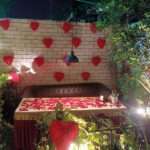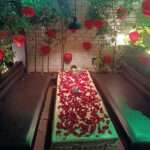 Semi-open-air Candlelight Dinner
₹4,999.00
Plan for A Surprise Poolside Dinner Date at Lono Trophical Lanuge
SKU:

INSIDE RESTAURANT CANDLE LIGHT DINNER
Description
Entice your significant other with the allure of exotic tropical décor, delectable cuisine, and a cosy atmosphere. Your unique festivities would be the ideal setting for Bookthesurprise's romantic supper at Lono. Lono is the destination for a surreal, contemporary, and romantic eating experience. It is inspired by gardening, greenery, and all things flora. You'll be surrounded by greenery and a gentle river flowing to fully transfer you to the ideal fantasy retreat away from the bustling city colours. This location is renowned for its original ambience and delectable food that call for a satiable and romantic candle light dinner. Lono Tropical Lounge Candlelight Dinner would be great for loved ones.
This special candlelight dinner for couples will undoubtedly elevate your culinary and romantic experiences with its classic fine dining, one-of-a kind gourmet treats, and elegant ambience. A delicious 4-course North Indian supper including soups, starters, main course dishes, a variety of bread, and some fantastic desserts is included in your package. To truly sweep your beloved off their feet and make the occasion memorable, your table would've been set up in the cosy and beautiful lounge of the restaurant and decorated with rose petals, candles, and tea lights. This Candlelight dinner in Bangalore would be the best experience for you two.
Why pick this Bangalore Semi-open air Candlelight Dinner at the Special Lono Tropical Lounge? -It's incredibly unique and appealing: We collaborated with Lono to curate the experience, ensuring the most unique and beautiful ambience in addition to culinary delights. -Amazing atmosphere: Lono is renowned as one of the city's finest and also most romantic eating establishments. – It's simple and trouble-free: Your Valentine's Day celebrations, anniversary candle light dinner and outings will be less stressful thanks to our specially selected experiences. Get this Romantic candlelight dinner to be cherished forever. In addition, you can add special touches like an anniversary or birthday cake or a floral bouquet to make the occasion memorable! So, reserve this intriguing experience of a private candle light dinner for couples as soon as possible to make your festivities special!
Inclusions:
Table Decoration: Rose petals, candles and balloons
2soups
2mocktails
2 starters
1 main course
1 deserts
Butler to serve the food
Exlusivity: Along with you few other reservations can be taken