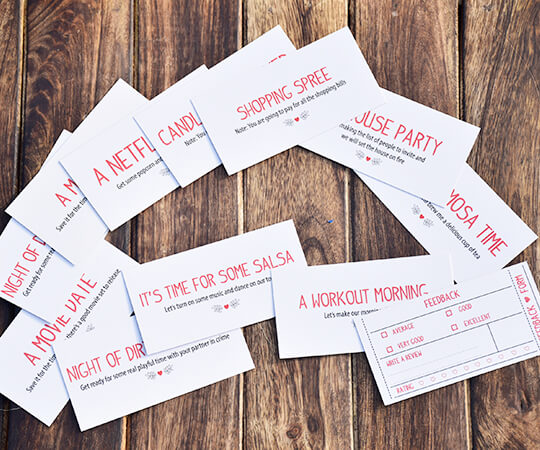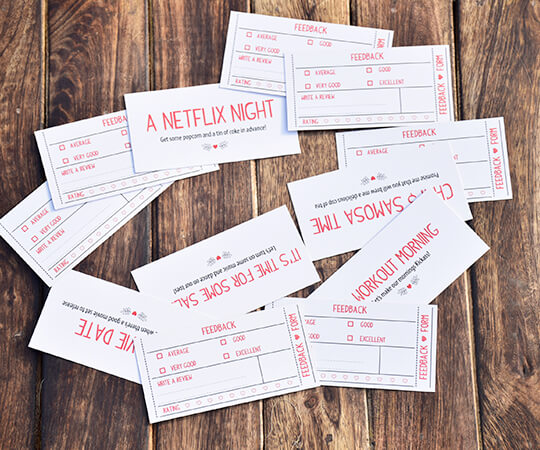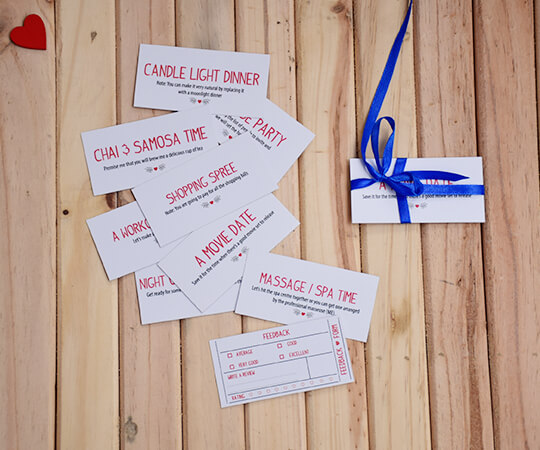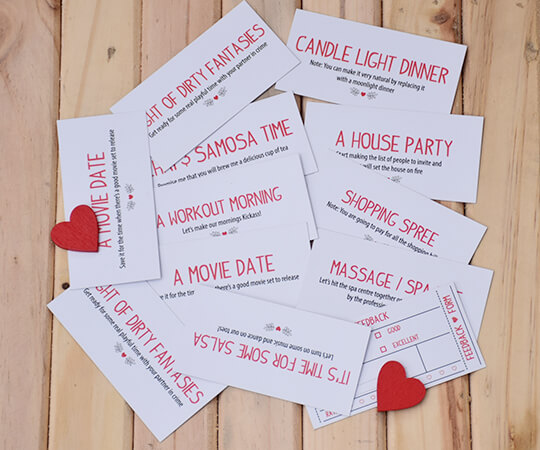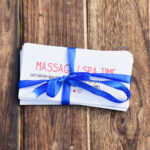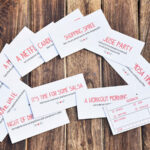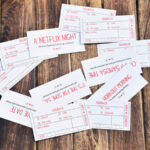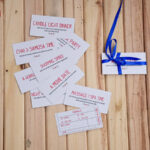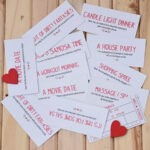 Redeemable Coupons For Valentines Day
₹299.00
Product Overview:
Love coupons that you can redeem and make your loved one do some tasks for you. This is a set of eleven cards.
SKU:

Redeemable Coupons For Valentines Day
Description
Description:
A funny thing that you can buy for you and your loved one. These valentines day coupons will help you make your loved one do certain tasks for you. Here's what's inside the coupons.
Netflix night: Redeem this coupon and your partner will have to get the coke and popcorn

Samosa time: Your partner should make some hot tea for you

House party: Lets you have a party in the house whenever you feel like it

Movie date: the two of you should save time and go for a movie

Candlelight dinner: Redeem this coupon and go out for a romantic candlelight dinner with your loved one

Night of dirty fantasies: redeem this coupon and get ready for some play time with your partner.

Workout morning: Put your shoes on and workout for sometime

Spa time: Spend some time with your loved one at a spa.

Shopping spree: Your loved one has to pay all the expenses

Salsa time: time for some dance and fun

Feedback: let your loved one give back some feedback 
Redeem your coupons and have some fun with your partner!
Inclusions:
Set of 12 coupons