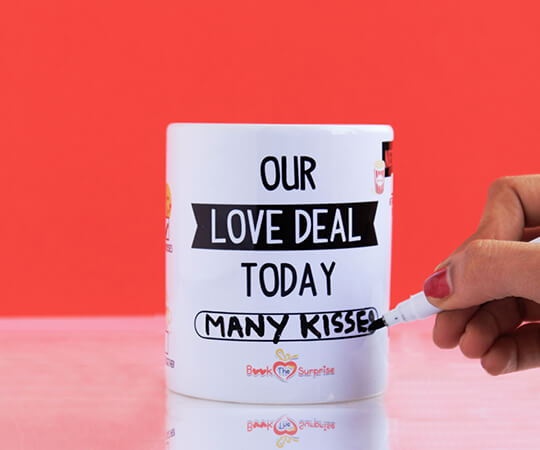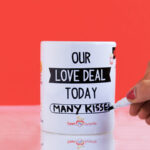 Pick Your Love Deal- Coffee Mug
₹499.00
Product Overview:
Pick your love deal with this love coffee mug for couples. A marker will be provided so that you can tick a particular love deal.
SKU:

Pick Your Love Deal- Coffee Mug
Description
Description:
This love mug design allows you or your partner to pick the love deal of the day. Use the marker provided and tick a particular love deal you want to do. It is a romantic way of telling your loved one what exciting thing to do together on a particular day. Express your love for him/her in a different way every day. You can make the love deal more fun by ticking more than one option. Love is in the air and on this love coffee cup as well !
Inclusions:
One Coffee Mug
One marker pen