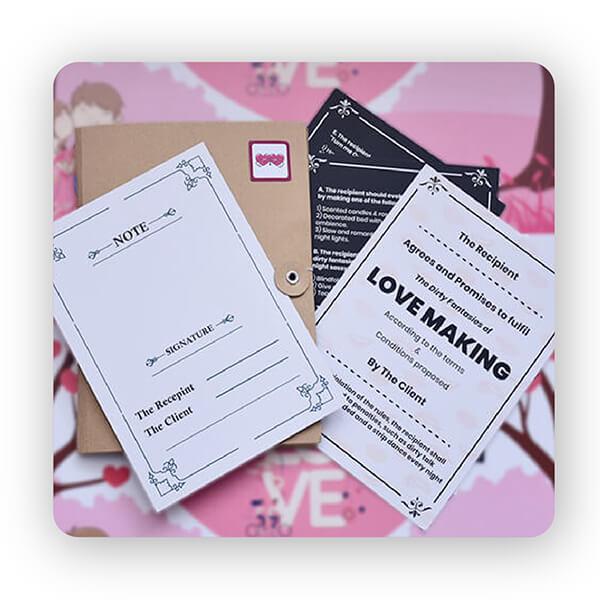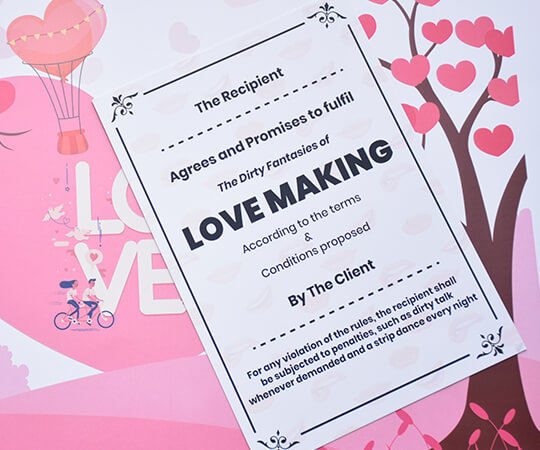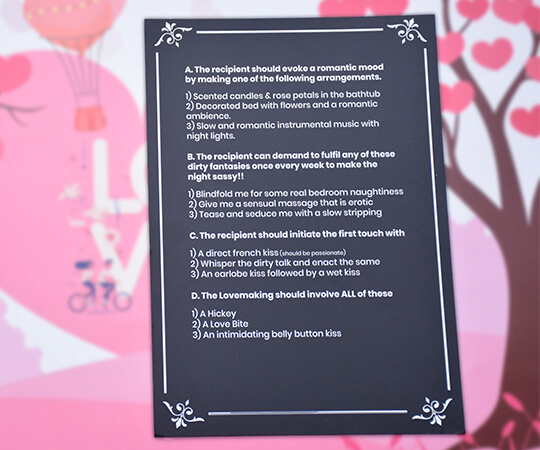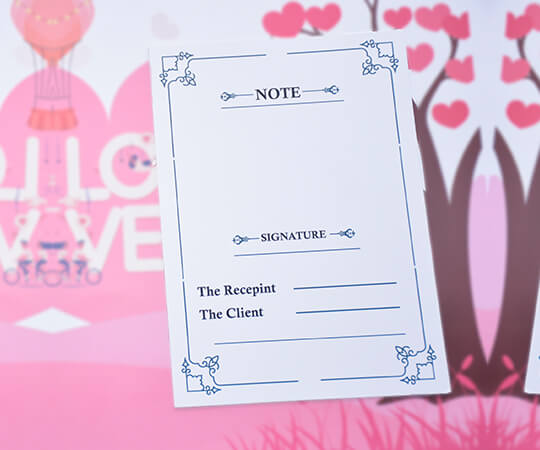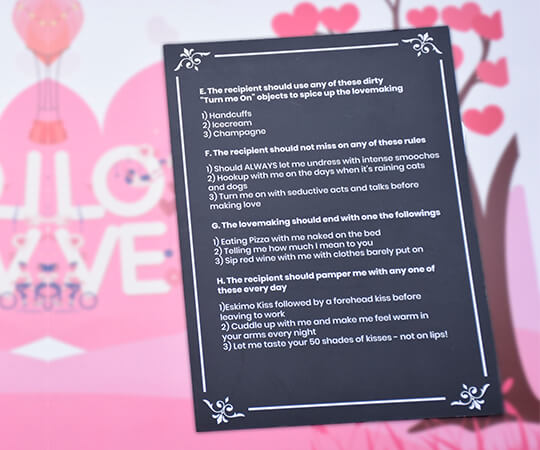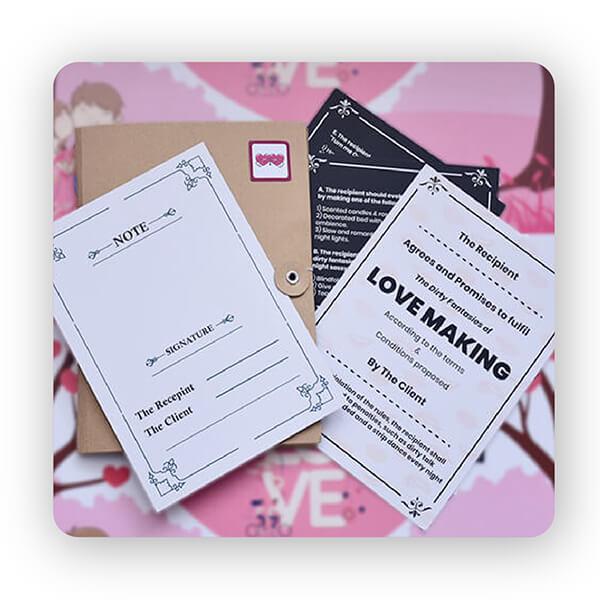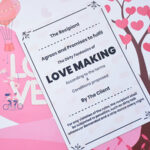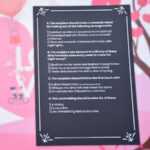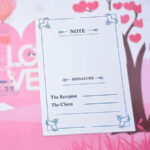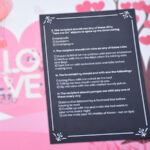 Love Making Contract
₹299.00
Spice up your love-making with a naughty contract that is drafted with some intimidating terms & conditions to entice your partner! 
SKU:

Love Making Contract
Description
Sometimes, love stories need to be refurbished and revamped, so as to bring back the novel and feel-good romantic vibes to your relationship and yes you can very well attain this by choosing not to step outside your warm and comfy home. The best idea is to give a make-over to your relationship by saying yes to wild and naughty games that will add some brownie points into your love basket. 
So, why wait? Get ready to add a little bit of spice and naughtiness to your romantic relationship with a naughty contract that comes with some of the funniest terms and conditions to be followed by the recipient and the giver. 
The eight fun-filled terms that the contract entails are to be signed and followed by the receiver of the contract. 
The six terms of the contract are as follows: 
The recipient should evoke a romantic mood by making one of the following arrangements 
Scented candles & rose petals in the bathtub 

Decorated bed with flowers and a romantic ambience 

Slow and romantic instrumental music with night lights 
The recipient can demand to fulfil any of these dirty fantasies once every week to make the night sassy!! 
Blindfold me for some real bedroom naughtiness 

Give me a sensual massage that is erotic 

Tease and seduce me with a slow stripping 
The recipient should initiate the first touch with 
A direct french kiss (should be passionate)

Whisper the dirty talk and enact the same

An earlobe kiss followed by a wet kiss 
The Lovemaking should involve ALL of these 
A Hickey 

A Love Bite 

An intimidating belly button kiss 
The recipient should use any of these dirty "Turn me On" objects to spice up the lovemaking 
Handcuffs

Icecream 

Champagne 
The recipient should not miss on any of these rules
Should ALWAYS let me undress with intense smooches

Hookup with me on the days when it's raining cats and dogs

Turn me on with seductive acts and talks before making love
The lovemaking should end with one the followings
Eating Pizza with me naked on the bed

Telling me how much I mean to you

Sip red wine with me with clothes barely put on 
The recipient should pamper me with any one of these every day
Eskimo Kiss followed by a forehead kiss before leaving to work

Cuddle up with me and make me feel warm in your arms every night

Let me taste your 50 shades of kisses – not on lips!