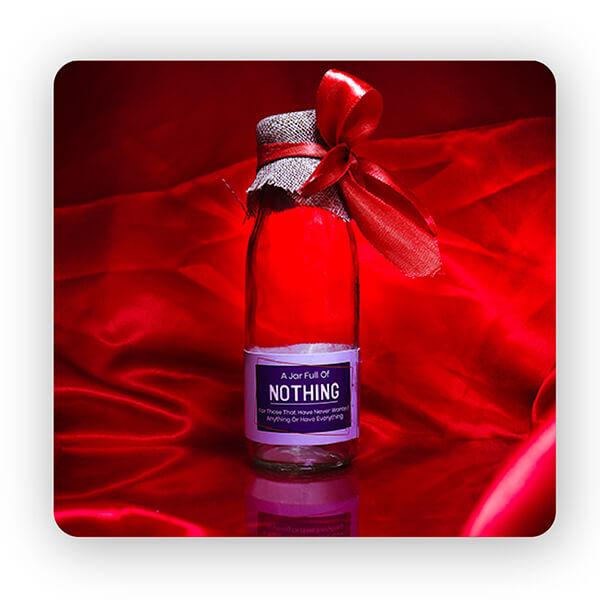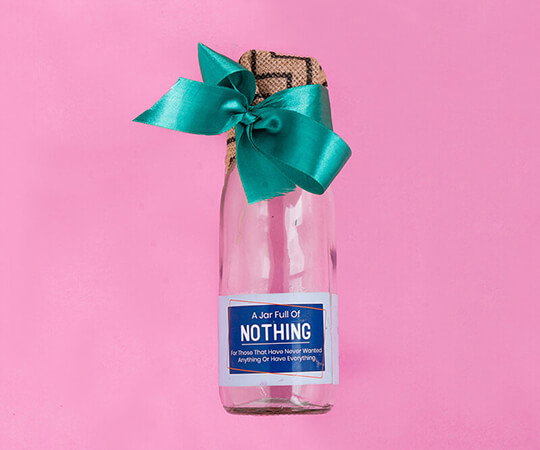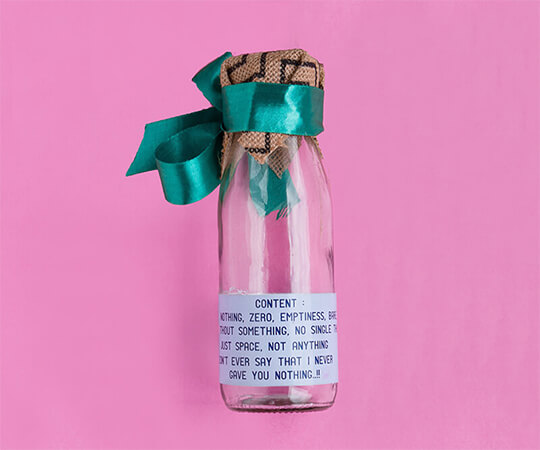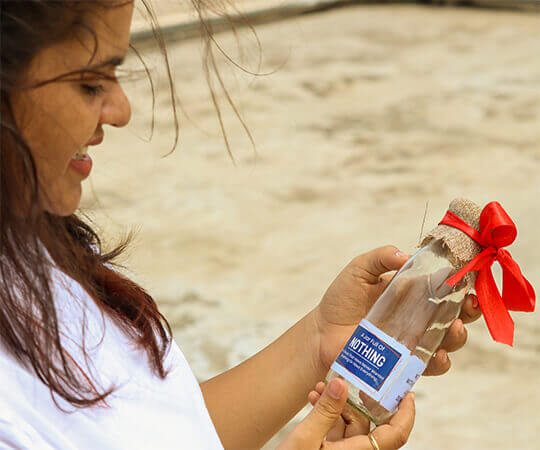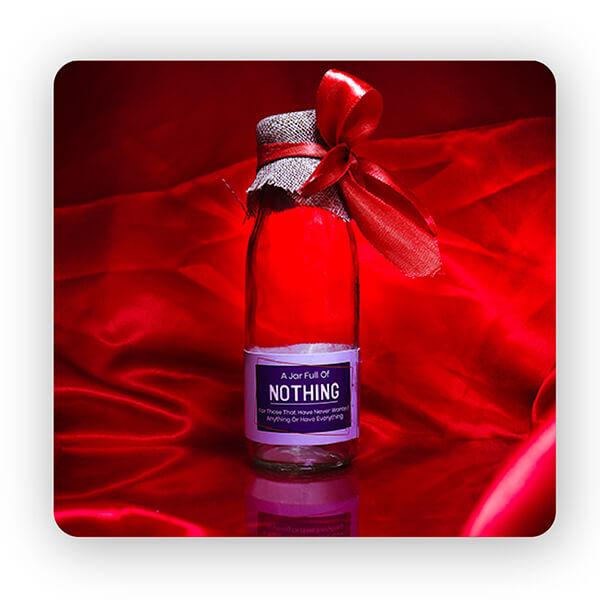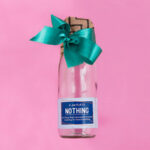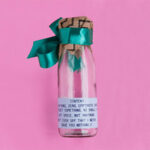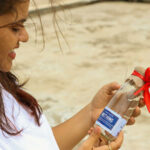 Jar Of Nothing
₹399.00
Nothing' is Really Important. So, Here is A Jar Full of Something That is Really Important!
Description
Additional information
Reviews (11)
Description
Jar Of Nothing
Do you have an ultra-realistic friend who says no to drama? Do they go by the motto that nothing is really important? Or, do you know someone who asked for "nothing" on their birthday? Well, it is time to gift them what is most important! Nothing, of course. 
The Jar of Nothing is the best gift for your nihilist friend. What better way to remind them of their philosophy than this tongue-in-cheek joke?
Make their special day even more special and humorous through this thoughtful gift. Whether it is your philosophical friend, or an indecisive loved one, they will surely chuckle at this jar of nothing.
Text: This jar is full of nothing. For those who never wanted anything, or have everything 
Content: Nothing, zero, without something, no single thing, just space, not anything, don't ever say that I never gave you nothing!!
For any further details about this surprise, you can call us on +91 9000984662