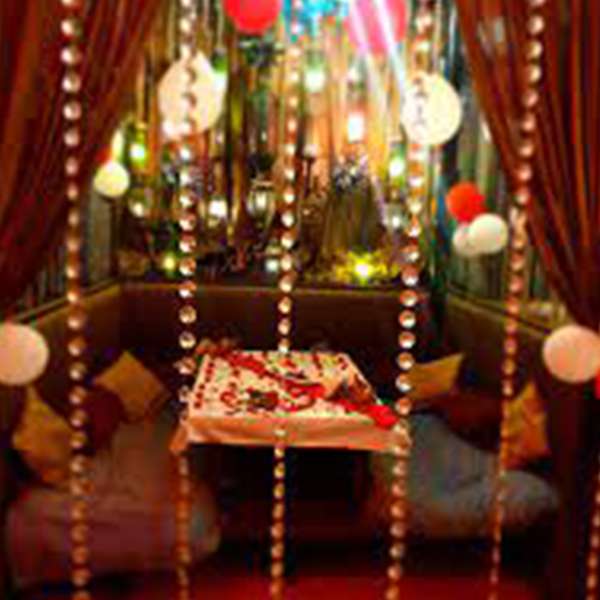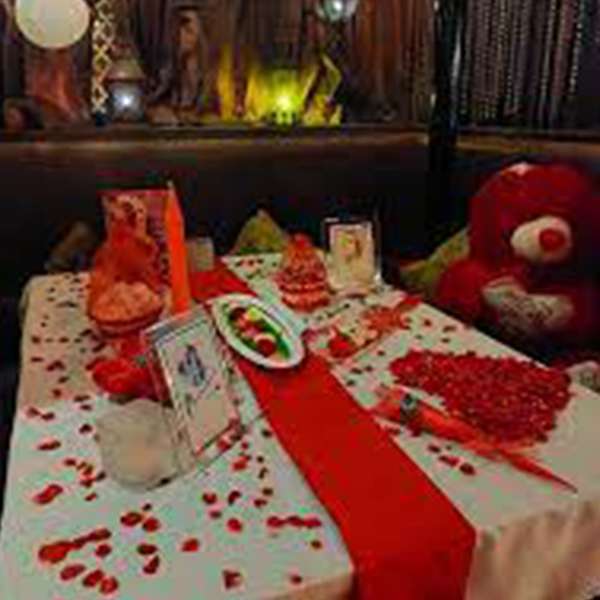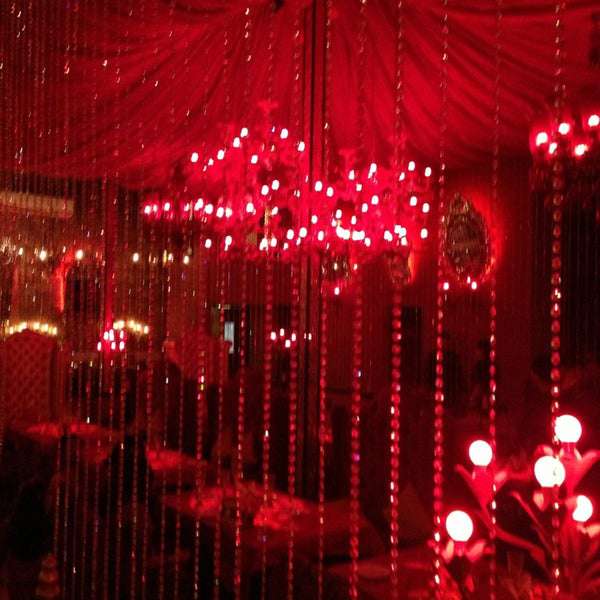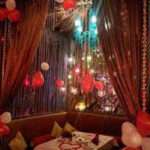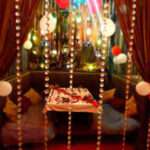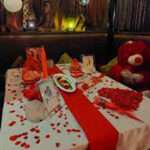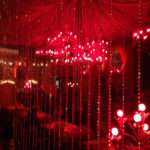 Inside the restaurant
₹5,999.00
Plan A Surprise Dinner at Ji Hazoor Fine Dine & Wine
SKU:

Inside the restaurant at Ji Hazoor Fine Dine & Wine
Description
Make reservations for a romantic candle-lit meal at Ji Hazoor Fine Dine & Wine and surprise your special someone! On your partner's birthday or your anniversary, give him/her extra attention! Ji Hazoor candle light dinner is the best. You may combine beauty and elegance at Ji Hazoor Fine Dine & Wine. Here, in the centre of Bengaluru, you can enjoy mouthwatering cuisine and a visually pleasing setting. You and your companion will feel special going on a dinner date here. On their birthdays and anniversaries, surprise them! This inside the restaurant candlelight dinner will be the best experience for you. 
This first-anniversary private exotic candlelight dining experience includes a butler to serve the dinner, table setup within the restaurant, welcome beverages (mocktails), table decorating with rose petals, and candles. It will be the best candlelight dinner in Bangalore. Take advantage of this romantic candle light dinner date with your significant other at this lovely hotel. Have a great best candlelight dinner in Bangalore with us. We arrange the best candle light dinner for couples. This romantic candlelight meal in Bangalore is ideal for a birthday surprise, Valentine's Day, or anniversary candle light dinner. Whether it's your 25th or 50th wedding anniversary, romanticism should never end! Without a doubt, you may use this eating experience to surprise a loved one for their birthday. Anyone in your family or friends is welcome to receive it as a gift. You must experience a candle light dinner in Bangalore.
You may use this dinner date to pop the question to your special someone! Additionally, it's simple to locate a private candle-lit dinner encounter online. Having it is thus always advantageous. You can always get in touch with our sales staff if you want to tweak something or add something special. They are always available to assist you!
Inclusions
Welcome drinks (2 Mocktails )
Table decoration with rose petals, candles and balloons
Table setup Inside the restaurant
3 Course meal (veg/Non veg)
Butler to serve the food
Exclusivity: Along with you few other tables will be taken