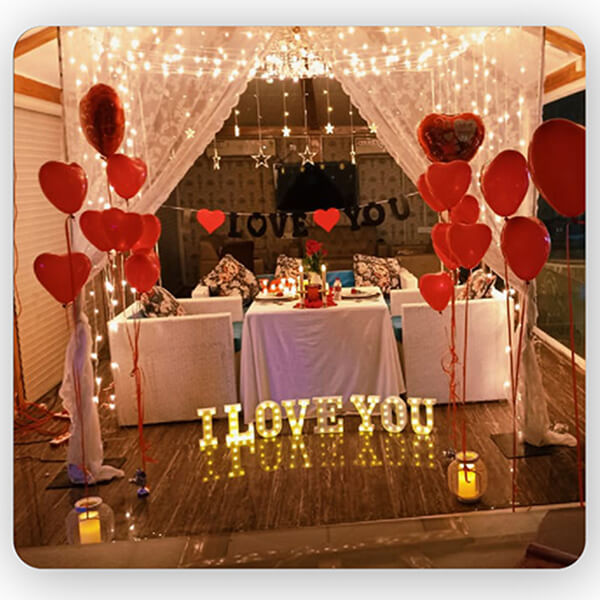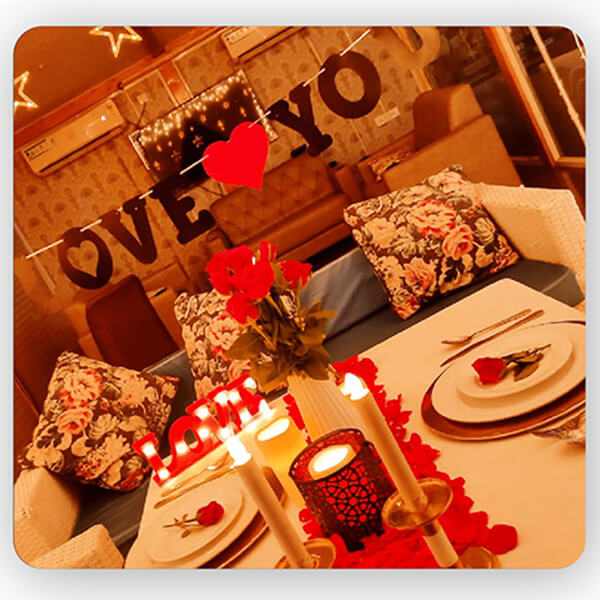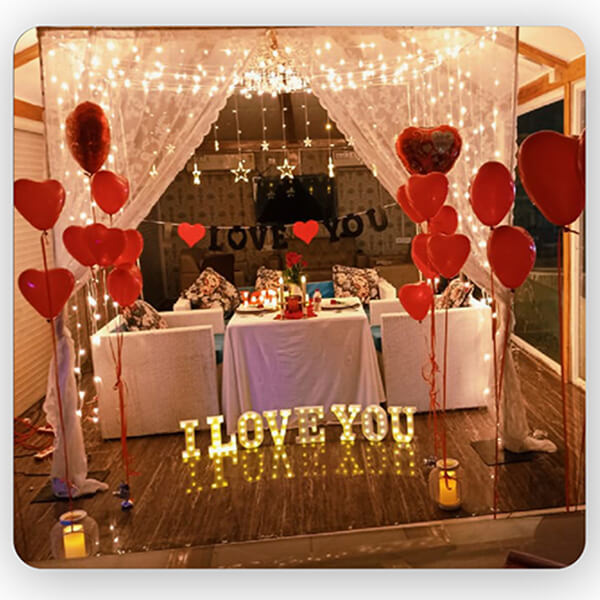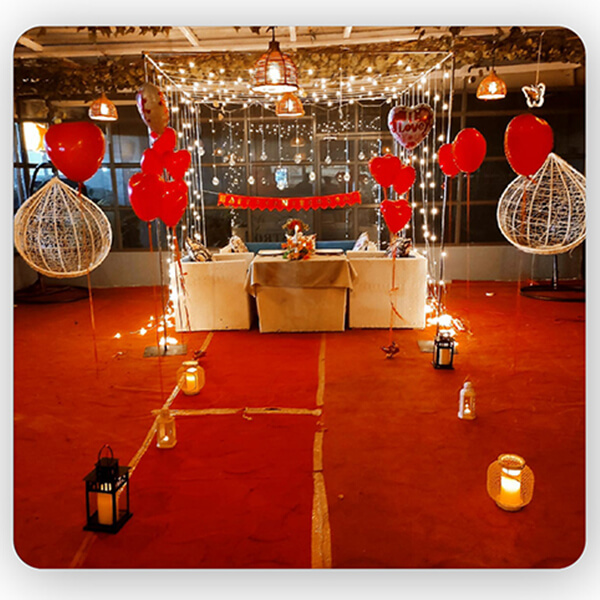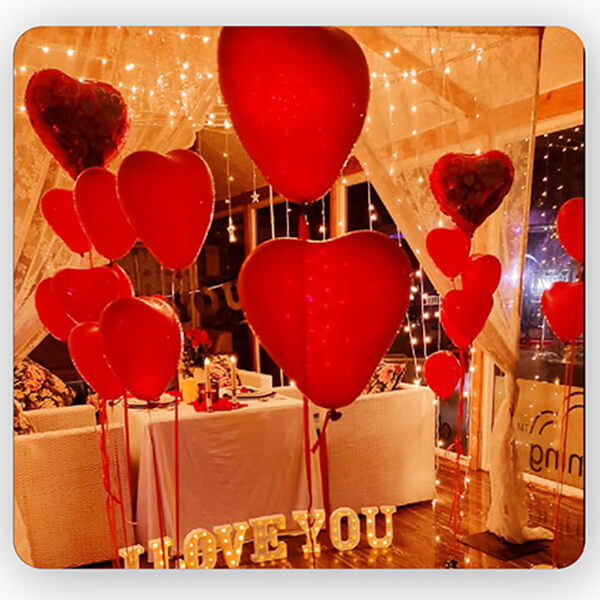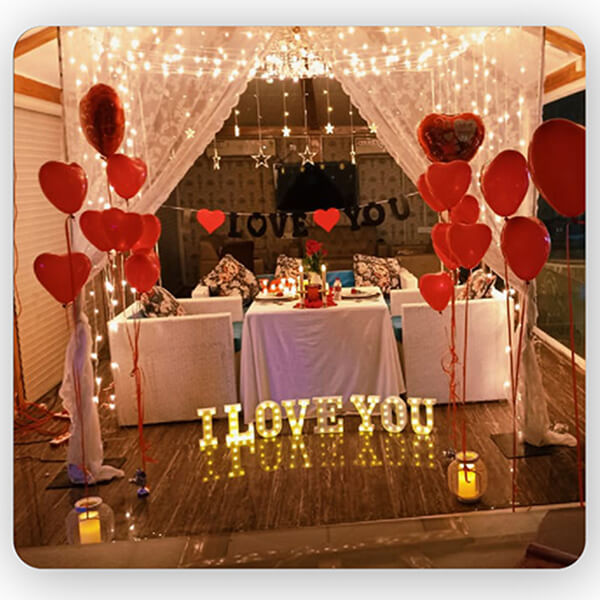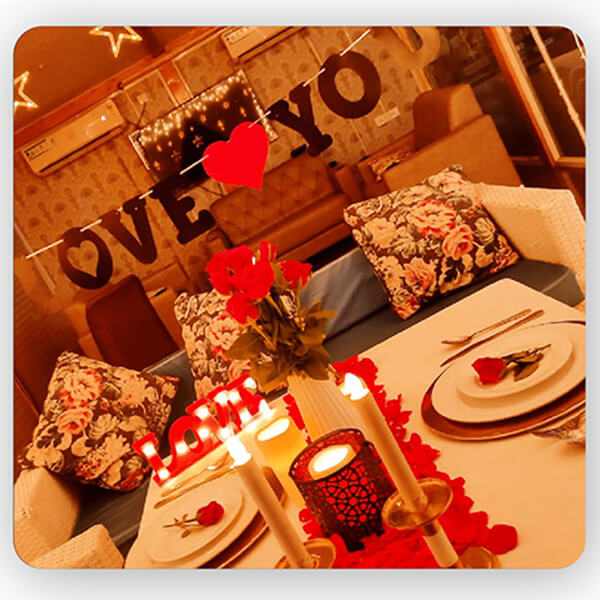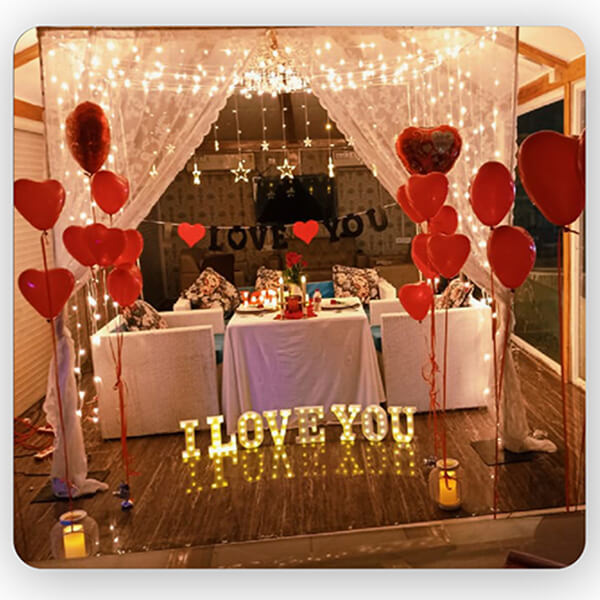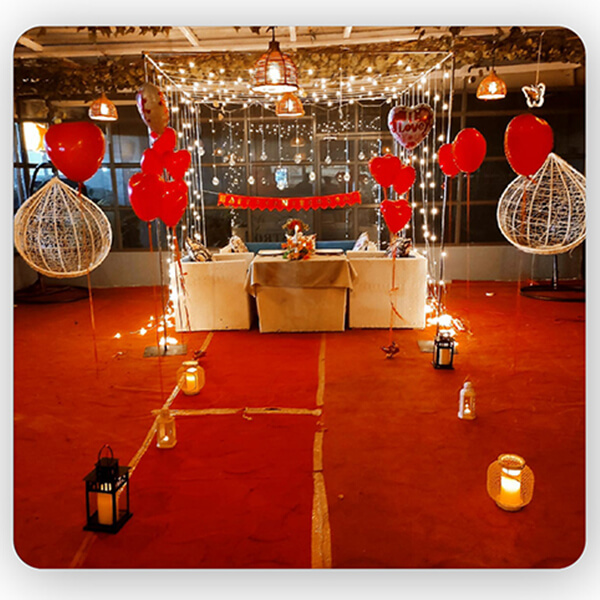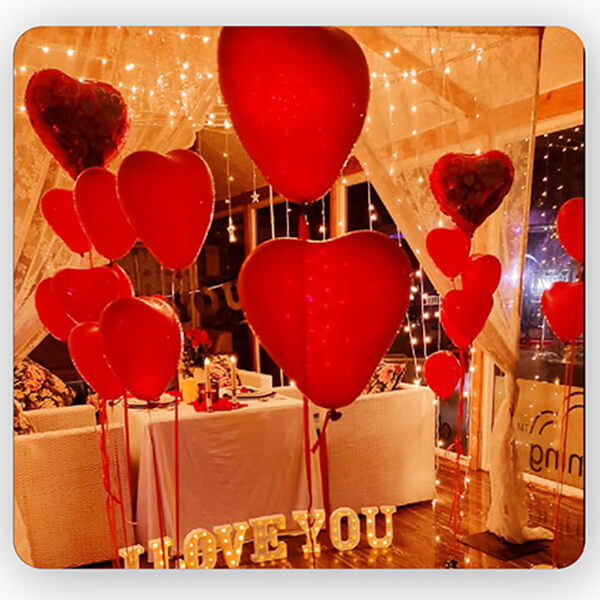 Indoor Cabana Candle Light Setup at Cloud Dining
₹19,999.00
SKU:

Indoor Cabana Candle Light Setup at Cloud Dining
Description
Candlelight Dinners have become a trend in today's world. It is necessary for a couple to re-spark their love for each other. Scientifically proven, candlelight dinners are significant when the pupils dilate.
A perfect place to celebrate your wedding anniversary in Madhapur? It's a great way to restore compassion. Requiring spectacular celebrations, wedding anniversaries commemorate two people as one. Fall in love with your better half again and embrace your passion over a perfect dinner. In the serene ambiance, re-live the wedding day and relive your happy moments.
Dwell yourself in a fanciful sojourn and let romance flourish blissfully. This completely private indoor cabana candlelight dinner in Madhapur is a paradise in disguise. Once you are engulfed in the beauty of an elegant white-curtained canopy, it will be time to give in to Mediterranean cuisine. What can you expect?
If you are looking to plan a surprise romantic candlelight dinner for your better half, this is the most fantastic plan you would like to go ahead with. This misty place is sufficient to help you escape your life's regular hustles and spend quality time with your partner. The beauty of this place lies in its excellent ambiance and creative enhancements. You can plan the dresses for the special evening together or shop together. We all have heard the great name of The Hyatt, then how about a date designed Just for you at the most romantic location in Madhapur? We have found and curated just the dinner package for you. A romantic candlelight dinner in a decorated outdoor cabana. This package has everything you need, from the decency of a 5-star to an exaggeration of Bollywood. A package is so pristine that it became 2 of the most-sold candlelight dinners in 2021-22. What are you waiting for?
The love in a relationship will increase manifold if you can surprise your partner with something special. The experiences we offer in our portfolio will captivate you and your significant other. Fill your special occasions and unforgettable days with these extraordinary experiences to breathe new life into your enduring romance.
About the activity:
Completly private indoor Cabana Candle Light Setup
Inclusions :
5 Course Meal for 2 People + Mocktails + Decorated Table.
FAQs
How many minimum people are required to avail Rooftop candle light dinner at Madhapur package?
The Exotic cabana candlelight dinner is suitable for couples. Therefore, a couple is needed to book the package as it is applicable for 2 guests only. The package is a private activity and includes everything that can make the dining experience of a couple romantic and unforgettable.
What is the best time to experience a cabana candlelight dinner in cloud dining at Madhapur?
The best time to experience a romantic rooftop candlelight dinner at Madhapur is during the winter. At this time, the sky is clear, and the temperature is soothing. Moreover, during this season, the people of Madhapur like to get out of their houses more often and enjoy the winter.
Additionally, the winters, by default, are considered the best for a romantic candlelight dinner.
How much does a Rooftop candlelight dinner in Madhapur costs?
The Rooftop Candle Light Dinner In Madhapur costs around 16000 per couple. The package includes a welcome drink, 5 Course Meal for 2 People + Mocktails + Cake (250gms) + Decorated Table as shown in Pictures /Videos. You will get options for both vegetarian and non-vegetarian continental cuisine.
Apart from the dining benefits, we offer you the best price guarantee to enjoy your dinner with your loved ones without putting much burden on your pockets.