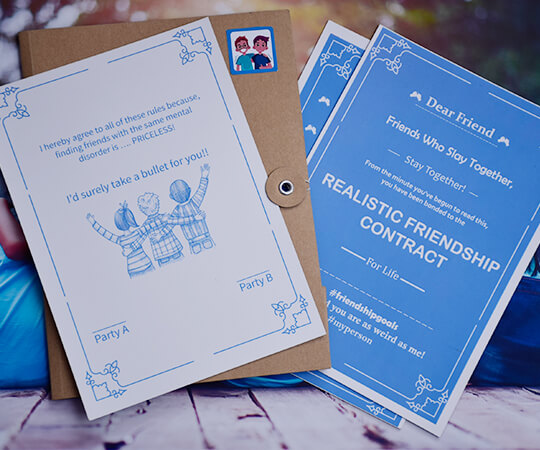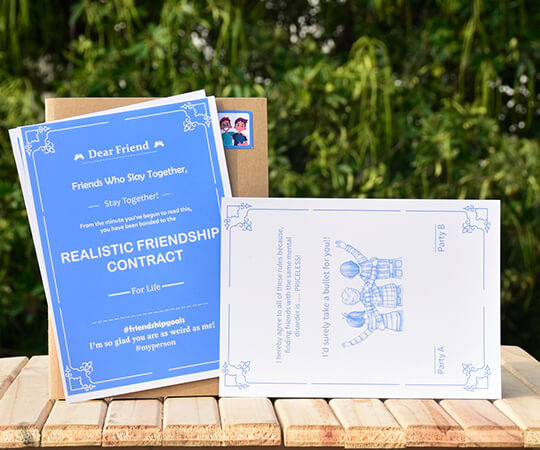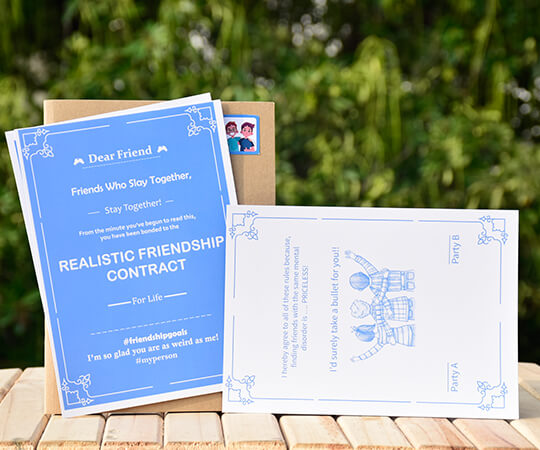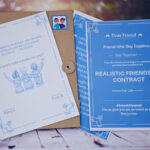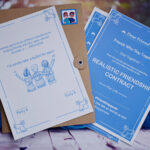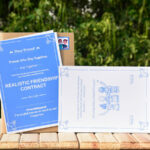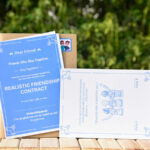 Friendship Contract
₹299.00
A friendship contract that contains a set of friendship rules.
Description
Product Description:
Friends are like a four leaf clover, hard to find and lucky to have! So, spend every moment with them doing silly things that make you laugh. Best friends fight, argue and get mad at each other but you always have each other's backs. 
Your friend is someone who has been there with you, everyday, from the time the two of you met. You have shared your happiness and sadness with them. This is a funny contract for your friend. The legal friendship contract contains a set of promises that you make for your friend. The  friendship rules mentioned in the contract are funny and cute at the same time. It will surely make them happy. Let your friend know from this best friend contract, that you would take a bullet for him/her anyday. 
Dimensions:
15cm x 10cm
Inclusions:
One sibling contract(4 pages)