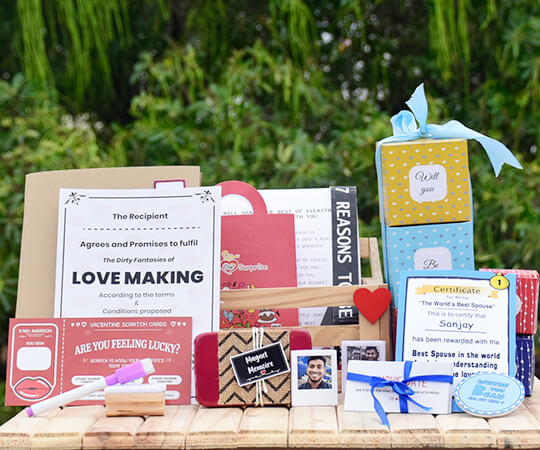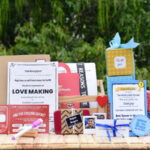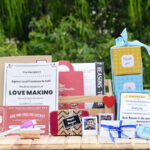 Casket Full of Love
₹2,599.00
Description
Casket Full of Love
The casket has 'Sweet Somethings' which are a set of cards with different messages inside them. These messages are cute enough to make the reader blush. There is also a certificate to let him/her know that he/she is the most significant person in your life.
The 'Will You Be Mine' mini gift hampers themselves with a certificate for 'The World's Best Spouse', a cute badge, fridge magnets and chocolates!
The Love Making Contract will help make your love life spicier. There are red-hot terms and conditions set in the contract which the recipient has to follow during intimate times. Leave bland love-making behind!
There are the naughty 'Open when' cards. You can see the red one in the image. The 'Are You Feeling Lucky' scratch cards are designed to bring you closer and make the intimacy level high during the nights.
The 7 Reasons to be Mine will remind your partner why you are the ideal person for him/her and why you both should stay together eternally.
The Magnet Mémoire is a box of 5 photo magnets. Customise them with 5 photos of your partner and write messages on them with the mini-marker and duster. 
There are also a pack of redeemable coupons. There are 11 love coupons that you can redeem by making them do things according to your wish. A smart gift which fulfils your wish!
Inclusions:
Sweet somethings

Will You Be Mine boxes

Love Making Contract

Naughty Open When Cards

Fridge Magnets

Love Coupons
Requirement:
 For any further details about this surprise, you can call us on +91 9000984662.