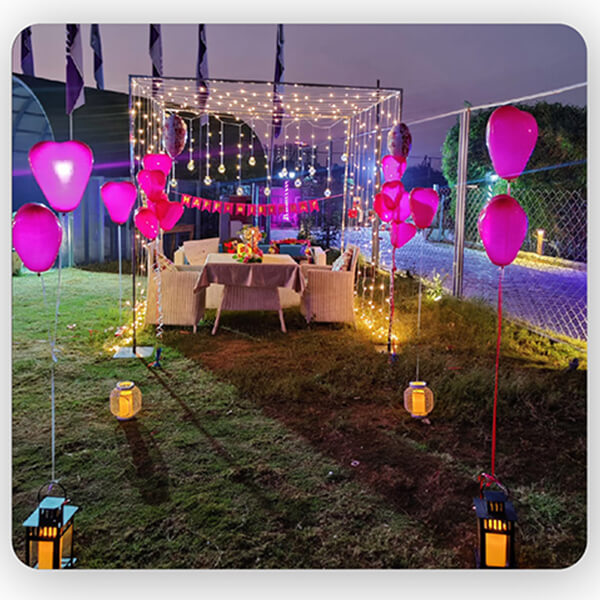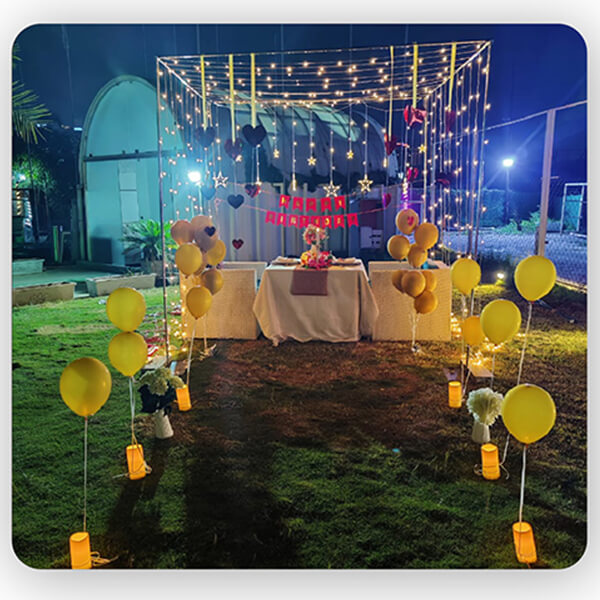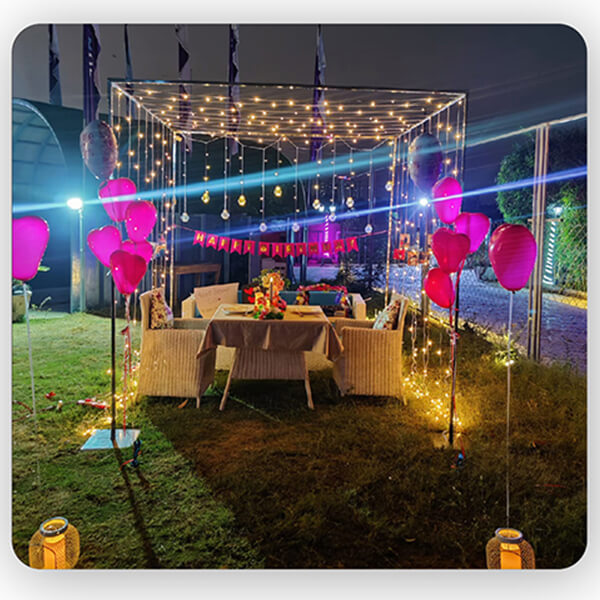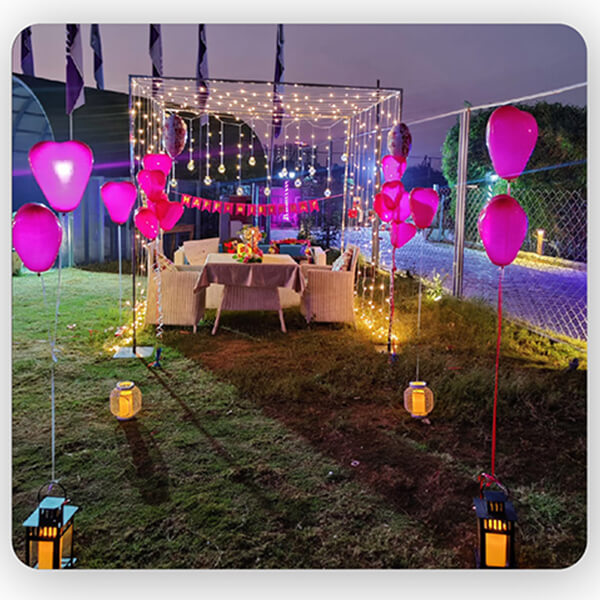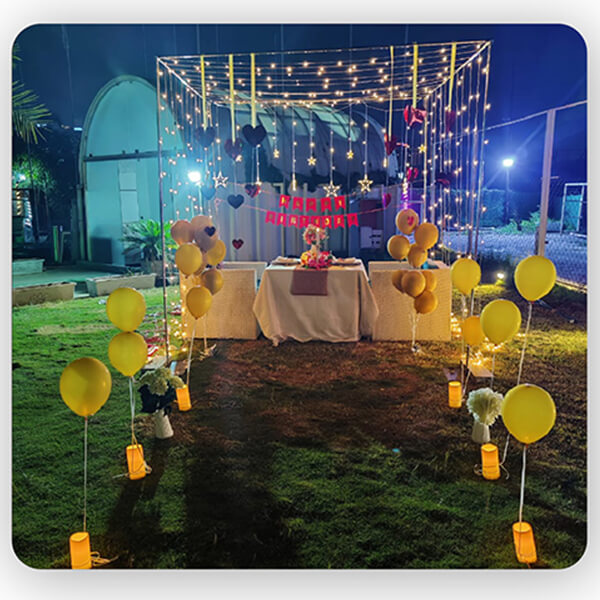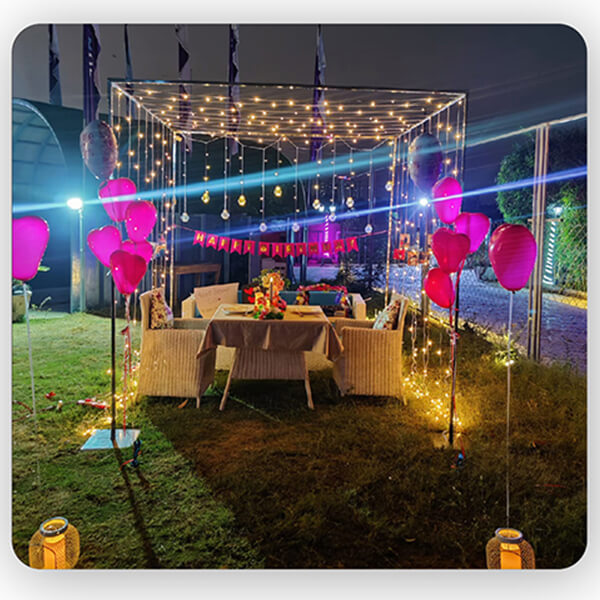 Cabana Candle Light with Helium Balloons without Led Light Could Dining
₹12,999.00
SKU:

Cabana Candle Light with Helium Balloons without Led Light Could Dining
Description
A dinner date is an essential component of romance and expressing love. This special date tends to rekindle the two souls' love. A dinner date can be different for a new couple trying to impress each other or for an elderly couple with all of their experiences in the field of love. Though the ideas may differ from one couple to the next, the essence remains the same – love, care, and, most importantly, time. Your partner will undoubtedly appreciate all of your efforts, both in terms of putting thoughts together and devoting time.
Madhapur, known for its nightlife and parks, invites you to spend a perfect romantic evening away from all the stress and noise with your soul mate. The city has many options for luxurious hotels, but simply enjoying luxury isn't exciting enough, is it?
Madhapur cabana candlelight dinner provides luxury as well as a magnificent view of the city from the rooftop. The beauty of your surroundings will be enhanced by the presence of someone you care about.
Tea with heart-shaped sugar cubes is also effective. Bonus points if you warm up around a campfire together.
It's a good reminder to slow down. Lighting a candle can help you focus on the present moment and appreciate what you have. Whether it's the food or the company you're dining with, the gentle glow of a candle will help you stop rushing and relax into your meal. We've also heard that eating in low-light conditions can enhance your other senses, making your meal taste even better.
It simply feels more special. Regardless of what's on the menu, candlelight adds an undeniable charm to your dining experience. It doesn't have to be steak and lobster; perhaps your most significant accomplishment of the day is simply heating a frozen pizza. By lighting that candlestick, you'll add elegance and softness to your dining experience. Candlelit dinners, like long walks on the beach, are famous for romancing – so whether you're romancing someone else or simply feeling like you need some self-love, we're confident you won't be disappointed. Balloons frequently represent happiness. So we will be decorating the place with helium balloons.
Our portfolio's emprises will tempt you and your significant other. Make these extraordinary embellishments a part of your memorable days and special occasions to give your enduring love a new lease on life.
Know Before You Go for Rooftop Candle Light Dinner In Hyderabad:
We reserve the right to eject any guest who engages in fights or disrupts the hotel's peace. Any breakage or damage to any items will be charged at actuals.
About the activity:
Timings: Open from 07:00 PM to 11 PM
Spend a beautiful evening with your partner in Chavadi Rooftop and cherish your lovely moments.
Start your evening with the refreshing welcome drinks.
The beautiful decoration of flowers and candles will create a perfect romantic environment around you.
Relish 5 Course Meal for 2 People + Mocktails + Decorated Table+ 250gm cake. All the meals provide you with both the option, veg, and non-veg.
Experience a wonderful evening while enjoying the beautiful view of the city with the cabana candel light dinner.