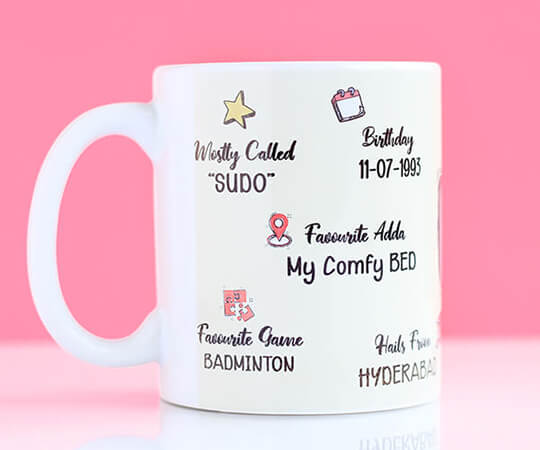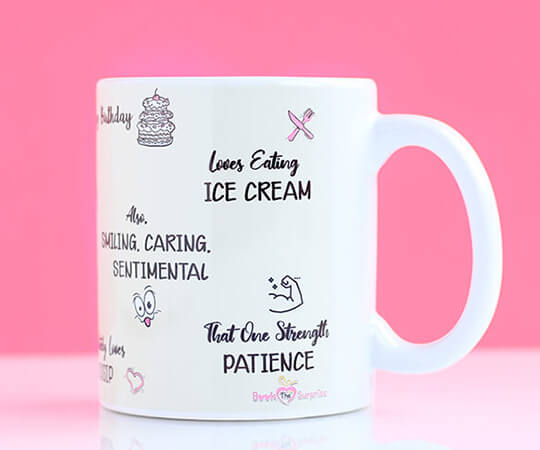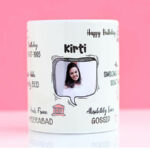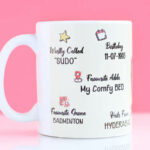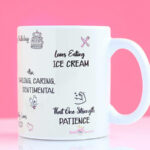 All About Me Coffee Mug
₹499.00
Product Overview:
personalised coffee mug that displays you or your dear one's key features.
SKU:

All About Me Coffee Mug
Description
All About Me Coffee Mug
How should you show your loved one that you love everything about them?
Through the "All About Me" coffee mug for certain. 
This purely customisable coffee mug comes with a picture of your loved one, along with everything that makes them unique, be it their personality, their home or their strengths, 
There is no better way to remind your dear one that they are perfect the way they are, and that you appreciate and celebrate every single thing about them. 
This creative gift will make them feel loved and happy,
Requirements:
2 photographs
The following details:
Birthday

City he/she hails from

Favourite food

One strength

Something this person says very often

Nickname

Favourite Adda

Favourite game

And three other characteristic traits of this person.
For any further details about this surprise, you can call us on +91 9000984662