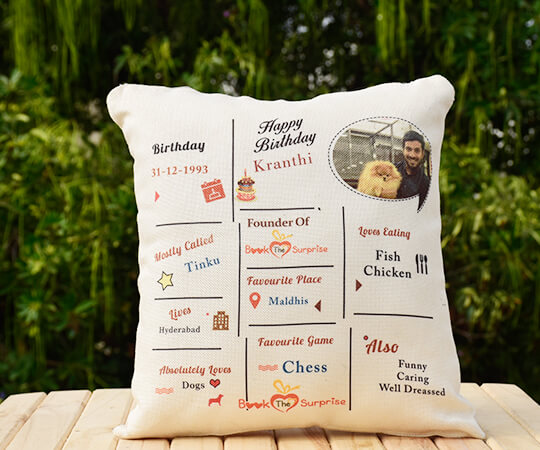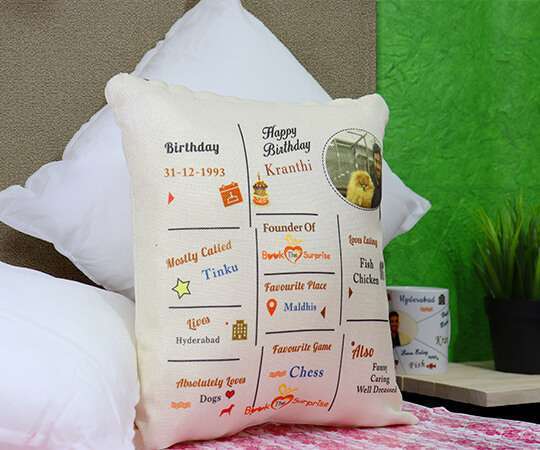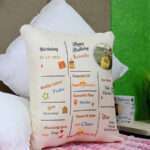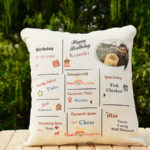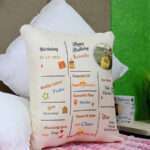 About Me Cushion
₹999.00
Product Overview
This is a customised cushion with a few key features of a person.
Description
Description
Many people will walk in and out of your life, but it is only the people who care about you who leave footprints in your heart. So, it is very important that you make your loved ones feel special on their birthday. This is a great birthday gift for friends and family who you are very close to. Give them a very personalised and creative gift on their birthday. You need to share a few key features of this person along with one photo.
  Dimensions
19cm x 19cm
Inclusions
One All About Me Cushion
Requirements
2 photographs
The following details:
Birthday

City he/she hails from

Favourite food

One strength

Something this person says very often

Nickname

Favourite Adda

Favourite game
      And three other characteristic traits of this person.