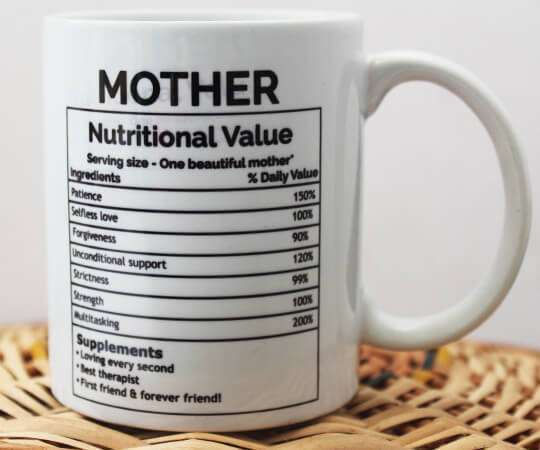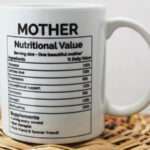 1 Serving Size – Mom Nutrition Mug
₹499.00
How Well Do You Know Your Mother? Here's A Coffee Mug that Specifies Each & Every Quality of Her!
SKU:

1 Serving Size - Mom Nutrition Mug
Description
Additional information
Reviews (6)
Description
1 Serving Size – Mom Nutrition Mug
We got this mug for your mother which will be a perfect gift on her birthday or Mother's Day. It will put a big smile on her face whenever she drinks tea or coffee out of the mug. A simple black and white mug but with a lot of creativity displayed on it. She will adore the facts about her that have been printed on the mug. The mug is actually both fun but a sentimental gift. Your mother would make sure that the mug stays safe for as long as possible. You like any other child must think that your mom is the best one in the world. Each and every mom is so special. Mothers are so kind, selfless and hard workers. You can tell her that you are aware of all the qualities that make her great by giving her this mug. Be sure that she will shed some happy tears once she opens the parcel to see the mug. The mug has been designed to copy the nutrition facts printed on food packs. In place of nutrients and their percentage, characteristics of the mother and in how much percentage finds mention. Whenever your mom drinks a beverage out of the mug, a generous dose of your love will be served.
For any further details about this surprise, you can call us on +91 9000984662.